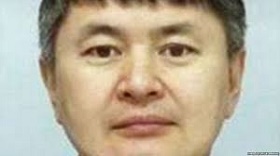 On 29 July, 2016 Court of Appeal of Lithuania has announced its final and undeniable decision, by which the Court has refused to extradite Kazakh billionaire's Mukhtar Ablyazov's brother-in-law Syrym Shalabayev to Ukraine and Kazakhstan, BC informs Jurex representative.
Kazakhstan and Ukraine has sent their requests on extradition of Syrym Shalabayev in the end of the summer, 2015. Kazakhstan and Ukraine accused S. Shalabayev of embezzling huge amounts of money from BTA Bank in conspiracy with Kazakh billionaire Mukhtar Ablyazov and some other people related to Mukhtar Ablyazov.
However, both extradition requests were rejected by the decision of Vilnius County Court as of 28 June, 2016 and by the final decision of Court of Appeal of Lithuania as of 29 July, 2016. Courts have decided that extradition of S. Shalabayev is inadmissible under the laws of Republic of Lithuania, as well as under Lithuania's international obligations, whereas in the February, 2016 Lithuania has granted S. Shalabayev a refugee status, which protects a refugee against his country of origin, as well as any other country, which cannot be considered as a safe third country.
Moreover, there is a substantial ground to believe that the requests for extradition for an ordinary criminal offence have been made for the purpose of prosecuting or punishing S. Shalabayev on account of his family ties with Kazakh billionaire.
S. Shalabayev states that the allegations received from Kazakhstan and Ukraine are fabricated and he is persecuted due to his family ties with Muchtar Ablyazov, who is a Kazakh dissident and an opponent to the rule of the President of the Republic of Kazakhstan Nursultan Nazarbayev.
Law Firm's Judickienė and Partners JUREX partner, attorney at law Laimonas Judickas, who is representing Syrym Shalabayev in this case, says: "Court's decision confirms that Lithuanian courts are able to adopt unprejudiced decisions and resist the political pressure, which was made by the media and diplomatic channels as well. I am glad that despite this pressure, the court adopted the decision, which conforms all Lithuanian international commitments to protect basic human rights. This decision confirms that Syrym Shalabayev is persecuted not because of his alleged crimes, but due to his family ties with Kazakh dissident and political opponent to the governing rule M. Abliazov. Such persecution is prohibited by both Lithuanian national law and international law requirements."
Since the announcement of the decision of Court of Appeal of Lithuania (29 July, 2016) all the criminal preventive measures applied to Syrym Shalabayev are annulled.
www.baltic-course.com, 27.07.2016