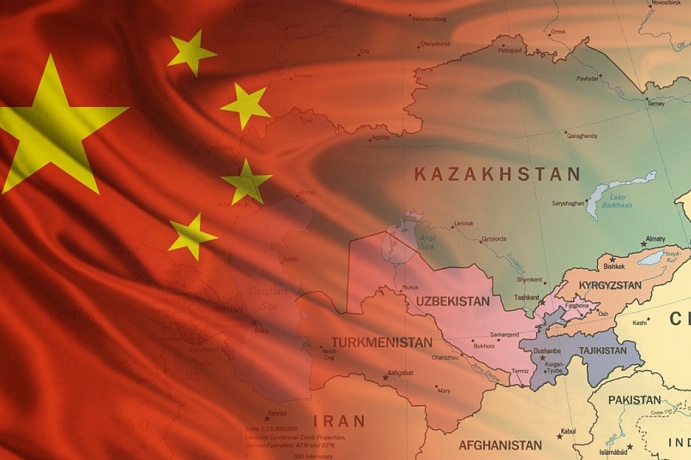 There is an old Kazakh proverb that states: "To be the captive of the Chinese is a tight noose — with the Russians, it is a wide, open road."
The saying is believed to date back to the 18th century, a time when Kazakh khans were submitting certainly, but reluctantly to the Russian crown for protection.
Centuries later, it is a different story. The government of independent Kazakhstan tends to laud the state of its relations with its powerful eastern neighbor, even if wariness runs deep among the population about Chinese intentions in Central Asia.
Beijing's growing economy has fueled a seemingly insatiable appetite for all sorts of natural resources – from oil, gas, uranium and steel to water, food and, ultimately, land itself. "Considering all that, the concerns of Kazakhstanis at the growth and might of China is to a certain extent understandable," Ruslan Izimov, a China specialist at the Synopsis research center in Almaty, wrote to EurasiaNet.org in emailed comments.
Kazakhstan's authorities unwittingly sparked a new wave of Sinophobic sentiment late last year with the rushed passage of legislation to extend the maximum lease on farming land for foreigners to 25 years, up from 10 years. Although all foreigners were eligible to take advantage of the change, it was the Chinese that were made target of angry rhetoric in street protests that spiked in the spring.
If the government was surprised, it cannot have been paying much attention to the public mood.
A recent analysis of domestic newspaper coverage of Kazakhstan's relations with China from August 2013 to January 2015 by academics Aziz Burkhanov and Yu-Wen Chen indicated that Kazakh-language newspapers in particular demonstrate a propensity to indulge in unsubstantiated rumor-mongering.
"The display of negative and stereotypical images of China and its people is pervasive, demonstrating strong fear and antagonism," Burkhanov and Chen wrote in a research paper titled "Kazakh Perspective on China, the Chinese, and Chinese Migration."
Meanwhile, analysis of Russian-language newspapers, like the government daily Kazakhstanskaya Pravda and privately run Vremya, evince somewhat less sulfurous coverage. "The discourse regarding China and the Chinese is also somewhat negative, it is frequently less directly expressed," the researchers found, referring to Russian-language media accounts.
The trend is holding fast, if not intensifying.
Speaking at a meeting of a government-organized commission to discuss the now-frozen land reforms, well-known nationalist figurehead Mukhtar Shakhanov offered a markedly xenophobic opinion, contending that since 24,000 Kazakh women are reputedly married to Chinese men, land should not be leased to families of mixed heritage.
The obvious irony is that Kazakhstan's faltering economy is becoming reliant on Chinese money. And that too appears to be a pattern that will only consolidate.
In 2013, Chinese President Xi Jinping unveiled his vision of a Silk Way Economic Belt that would economically link his country with those of Central and South Asia, as well as Africa and Europe. The initiative was greeted with particular interest in Kazakhstan, whose modern anxieties are nurtured by the thought its territory is doomed to become a mere transit stop for raw materials, or a flyover country rather than a full-fledged economic dynamo.
In January, China's ambassador to Kazakhstan, Zhang Hanhui, reminded a conference devoted to China's Belt and Road initiative — in essence an expanded, global extension of the Silk Way Economic Belt project — that China and Kazakhstan were jointly implementing 52 industrial, logistical projects collectively worth around $24 billion.
This week, Yerlan Karin, director of the Kazakhstan Institute for Strategic Studies, a government-run think tank, said that China had invested more than $10 billion into the country over the past five years. "At the start of 2016, there were 668 Chinese companies working in Kazakhstan — that is a 35 percent increase on 2013," Karin said.
The progress of Chinese-driven projects is inexorable. In February, China launched freight train service linking Kazakhstan's business capital, Almaty, to the Pacific port city of Lianyungang. Container traffic from China to Europe through Kazakhstan doubled in 2015 and is slated to increase further. The Khorgos cross-border trading and industrial hub has drawn $3.1 billion in investments since it began operating in April 2012, according to its management. (Cynics might remark that smugglers have been among the greatest beneficiaries).
Even if the emphasis has been on diversifying economic ties and away from energy-related activities, the latter still remain a top priority. As Ardak Kasymbek, managing director for economics and finance at Kazakhstan's state energy company KazMunayGas, told reporters in April, China controls up to 30 percent of all oil extraction in Kazakhstan.
Consumption continues to rise in China, even as overall economic growth slows. "We believe that this trend is positive for Kazakhstan. There will be growth of consumption in China and they will gradually displace the growth of consumption in Europe," Kasymbek said.
The most dramatic recent transaction in the sector was CNPC's acquisition in 2013 of an 8.33 percent stake in the oft-delayed Kashagan mega-field. The deal was worth around $5 billion.
And then, of course, there is the vexed matter of agriculture. According to the Xinhua news agency, Chinese companies are pledging to invest $1.9 billion into Kazakhstan's food-processing industry as a way of offsetting the economic decline brought on by falling oil prices.
When it comes to developing the agricultural sector, Kazakhstan must confront some tough questions. For one, does Kazakhstan have a sufficiently skilled or large population to sustain a Chinese-funded agriculture boom? At the same time, if development is dependent on Chinese labor, would Kazakhstani authorities be able to assuage popular concerns about such a proposition?
Although resilient Sinophobic undercurrents come to the surface on occasion, Izimov of the Synopsis research center in Almaty said Beijing does seem to be enacting a subtle soft power policy.
Chinese soft power as applied to partners like Kazakhstan boils down in simple terms to forming a positive image as a reliable economic partner that has no political expectations. In many quarters, that presents a compelling alternative to Russia and the West, respectively.
Beijing has also been generous in lavishing scholarships on young people – not just in Kazakhstan but along all its prospective Belt and Road space. According to 2014 data from the Institute of International Education in China, around 12,000 Kazakhstani students were studying in China.
For all that, Kazakhstan continues to suffer from a dismal dearth of China specialists. Aidar Amrebayev, head of the Center for Applied Political Science and International Studies in Almaty, said educational programs tend to be a one-way road that works mainly in Beijing's interests.
"A lot of guys go to study in China, but once they get their education, they don't set up in a job in Kazakhstan — that's the biggest problem. I have spoken to a lot of our young guys, and they all say as one that there is no work in Kazakhstan tied to their knowledge of Chinese, so they are forced to go back to China," Amrebayev said. "It transpires that we are just turning out specialists for Chinese enterprises."
EurasiaNet.Org, 22.06.2016