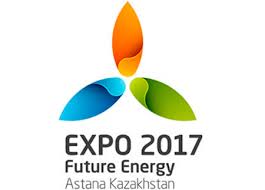 Hot on the heels of a graft scandal that has blighted a flagship exhibition to be staged in Kazakhstan's capital comes news that its budget is being slashed – again.
With Kazakhstan in the throes of economic crisis, President Nursultan Nazarbayev has approved cuts of 53 billion tenge ($140 million) to the budget for hosting EXPO-2017 in Astana next year.
"We have to look at budget spending, taking account of hard times," Akhmetzhan Yesimov, the official in charge of organizing the project, said in remarks quoted by Tengri News on January 26.
The latest cuts bring the total reduction in public spending on the exhibition to 131 billion tenge ($345 million), a dramatic slump forced by the fall in global oil prices.
That is around one-tenth of the originally expected total expenditure of $3 billion, most of which was to come from private investors but with a significant chunk provided by the state.
The project's financial well-being was not helped by officials previously in charge of organizing it pilfering some $27 million dollars from the construction funds.
Kazakhstan is scrambling for ideas on where to cut as it enters its worst economic crisis since the 1990s. Some economists are forecasting negative growth this year for the first time in nearly two decades.
Critics of the EXPO see it as a vanity project that is wasting money at a time of crisis, though when Kazakhstan won the hosting rights in 2012 oil prices were riding high and growth was buoyant.
Supporters counter that a major infrastructure project could help kick-start the economy by creating jobs. There are 230 Kazakhstani companies working on construction of the facilities, Yesimov said, on contracts worth some 77 billion ($200 million).
After the exhibition, the buildings are to be turned into the new Astana International Financial Centre, whose creation was ordered by Nazarbayev last year.
EurasiaNet.Org, January 26, 2016