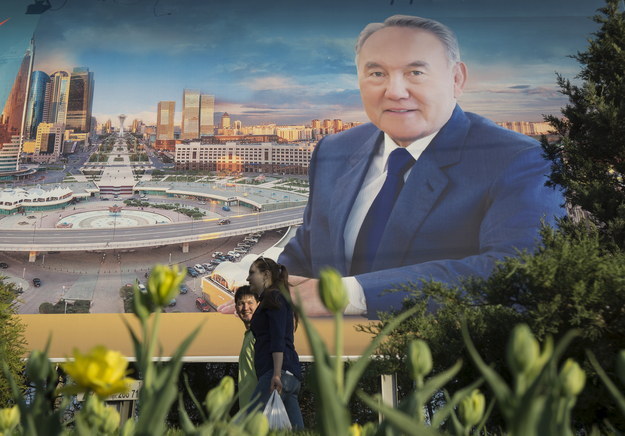 The council ruled that a Russian-style bill banning "gay propaganda" could violate Kazakhstan's constitution as the country bids to host the 2022 Winter Olympics. Kazakhstan's Constitutional Council has thrown out a Russian-style bill that would ban "propagandizing non-traditional sexual orientation" to minors. The bill passed Kazakhstan's Senate in February but had not yet been signed into law by President Nursultan Nazarbayev.
The council cited technical reasons in its decision to reject the bill. Several provisions in the draft legislation were formulated incorrectly and thus could violate Kazakhstan's constitution and citizens' constitutional rights, a statement emailed to BuzzFeed News from the council's press office said. Though the decision prevents this bill from being signed into law, the council ruled that Kazakhstan's government can enact laws that restrict citizens' rights to access and distribute information as part of its responsibility to "defend marriage and family, motherhood, fatherhood and childhood." The ruling was made May 18 and first reported in Kazakhstan's media Tuesday.
The decision comes after a group of prominent athletes including Olympic diving gold medalist Greg Louganis, tennis great Martina Navratilova and Olympic snowboarder Belle Brockhoff signed an open letter calling on the International Olympic Committee to uphold its non-discrimination principles. Kazakhstan and China are the two remaining nations bidding to host the 2022 Winter Olympics, in Almaty and Beijing respectively.
"The IOC is in a unique position as the global leader in sport to communicate to the Kazakh authorities that no discriminatory legislation should be adopted or implemented," the athletes' letter reads.
In a May 19 statement, the IOC noted that host cities must sign a contract which includes "an explicit bar on any form of discrimination on the grounds of sexual orientation."
"This ruling is an important moment in the fight for the protection of human rights in Kazakhstan," Shawn Gaylord, an LGBT rights activist with Human Rights First, which had also called on the IOC to pressure Nazarbayev to kill the bill, said in a statement. "We hope it will serve as an example both for other countries vying for an Olympic bid and for countries in the region considering similar propaganda bills."
Russia's ban on "gay propaganda" prompted Western outrage ahead of the 2014 Winter Olympics in Sochi, though the law enjoys wide support among Russians. Activists and rights groups say that violence against LGBT people has spiked since the measure passed in 2013. Kazakhstan's neighbor Kyrgyzstan is also consideringa "gay propaganda" ban modeled after Russia's.
Kazakhstan's long-serving authoritarian president Nazarbayev was re-elected in a landslide in April. Observers decried the elections, in which he took almost 98 percent of the vote, as unfree.
The IOC is slated to choose the 2022 Olympics host city in July.
Susie Armitage, BuzzFeed News, May 27, 2015