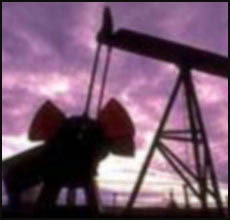 The second phase of development of the Kashagan oil field has been postponed until 2018-2019, local newswires reported on Thursday, citing the chief executive of Kazakh oil and gas company KazMunaiGas.
"The group of six Kashagan participants on July 27 informed the [Kazakh] Oil and Gas Minister that the time frame for Phase II at the Kashagan field was being put back to 2018-2019," Kabyldin was quoted as saying by Interfax.
The delay would also affect the start of the [1] Kazakh Caspian Transport System (KCTS), designed to carry Kazakh oil across the Caspian to Azerbaijan and on to foreign markets, according to Kabyldin.
The consortium of oil companies developing the giant offshore field did not immediately comment and declined to confirm the delay.
Commercial production at the [2] Kashagan field is expected to begin in 2012. Production will reach 1 million barrels a day during the second phase of development and will peak at 1.5 million barrels a day during the third phase.
Kashagan is the largest oil field discovered in the last 30 years with recoverable oil reserves are estimated at a minimum of 7-9 billion barrels and the total oil in-place at 38 billion barrels.
Kashagan is being developed by the North Caspian Operating Company consortium, which is also developing the adjoining Kairan, Aktoty and Kalamkas oil fields. The consortium includes Eni, Royal Dutch Shell Plc, ExxonMobil Corp, Total, KazMunaiGas (all with a 16.81 percent stake), ConocoPhillips (8.4 percent) and Inpex Holdings Inc (7.56 percent).
SRI