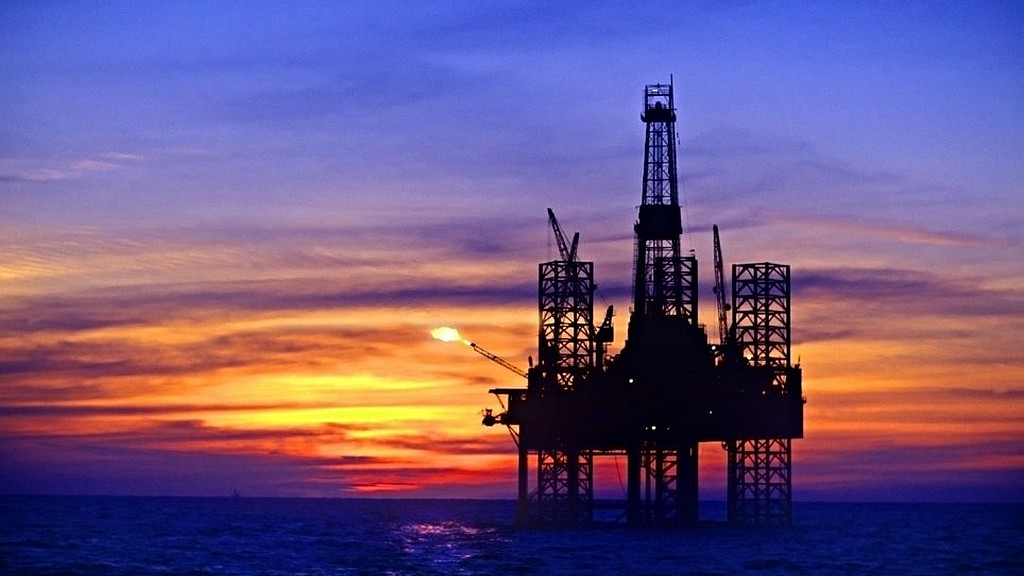 Three decades after gaining independence, Azerbaijan and Kazakhstan face a growing struggle convincing investors and markets of the potential for significant new oil opportunities in the Caspian region.
Recent months appear to have demonstrated the reduced allure of a region once seen as a trophy of the end of the Cold War and collapse of Soviet rule. In November, Chevron sold its 9.6% stake in Azerbaijan's main oil complex, Azeri-Chirag-Deepwater Gunashli (ACG), and ExxonMobil says it wants to sell its 7% stake, as both majors focus on shale resources at home.
Oil production from the BP-operated ACG has fallen 8% in 2019 and is now around a third below 2010 levels, at 540,000 b/d in the first nine months of the year.
In Kazakhstan, production is still considered broadly on the rise, but a hard-bitten industry is increasingly skeptical of the cost of projects. Holders of Chevron stock reacted badly recently to news of a $10 billion increase in the cost of a project to expand the country's largest producer, the Tengiz field, along with a delay to the project.
It is perhaps unsurprising the industry has moved on from the days when the Caspian was seen alongside the likes of Angola as a solution to a perceived threat of a peak in global oil supplies.
Azerbaijan was always expected to experience declining crude production in the 2010s, with the industry switching its focus there to big gas projects that would offset declining oil revenues. Gas deliveries from the Shah Deniz field are expected to reach Italy in October 2020 and the Absheron gas field is due on stream in the same year. The gas projects also bring some liquids production. The Shah Deniz field has been producing around 77,000 b/d of condensate in recent months.
While BP and others continue to explore, the IMF expects rising gas output to support modest rates of economic growth in Azerbaijan, amounting to 2.5% annually in the medium term, marred by what it recently called "structural rigidities, governance weaknesses, and lack of transparency."
KASHAGAN FLOWS
Kazakhstan at least has the advantage of rising oil production. Output from Tengiz is expected to reach 900,000 b/d once the so-called "third-generation" expansion project is up and running in 2023.
And there are signs of improved reliability at the troubled Kashagan project. Once dubbed a "failure of the industry" by a chief financial officer of Total, Patrick de la Chevardiere, due to its $55 billion price-tag, Kashagan production levels have recently exceeded 420,000 b/d.
Kazakhstan's limitations, however, are becoming clear. At a strategic level, there is evidence Russia retains significant control. Once-popular conceptions that a crude pipeline could be built across the Caspian to Azerbaijan to aid Kazakh oil exports now appear far-fetched. Kazakhstan remains heavily reliant on the CPC pipeline across southern Russia to the port of Novorossiisk.
And while international oil companies talk of controlling costs in the sector generally, that seems a forlorn hope in Kazakhstan, with dissatisfaction at rising costs extending beyond Tengiz.
Tensions at Tengiz burst into the open in June when more than 40 foreign workers were injured in an affray sparked by a foreign worker insulting a Kazakh co-worker. The Kazakh authorities were quick to blame their foreign partners for pay differences between Kazakh and foreign workers, and an alleged failure to hire more Kazakhs.
Chevron, in turn, has highlighted the non-standard aspects of the location, which has entailed, for example, building new dock facilities to bring in material for the expansion project.
KAZAKH UNCERTAINTY
Kazakhstan does appear to be taking steps to stimulate production at its numerous mature oil fields, with talk of tax breaks. State-owned KazMunaiGaz signed a cooperation "roadmap" with Russia's Tatneft in November, aimed at helping improve oil recovery at mature, heavy oil fields.
Both Azerbaijan and Kazakhstan's crude have experienced strong demand in recent months due to factors such as a shortfall of Russian Urals crude at Novorossiisk, and a new cap on sulfur levels in bunker fuel that limits appetite for sourer crudes.
But the big picture in the Caspian region is one of uncertainty and stagnation in the face of geopolitical tensions, global competition for investment, doubts about resource demand, and potential for political instability.
London-based think-tank Chatham House concluded in a report in November that the risks of political instability were increasing after Kazakhstan's first political transition in nearly 30 years, as former president and self-styled "leader of the nation" Nursultan Nazarbayev tries to "row back" from his handover to his designated successor, President Kassym-Jomart Tokayev.
If they were in any doubt, the report warned investors they could ill-afford to be complacent.
"The state's relationship with the three supergiant oil projects is changing," it said, referring to the Tengiz, Kashagan and Karachaganak fields.
"The operating environment is becoming more difficult...If the status quo endures, Kazakhstan will depend on, and likely squeeze, a few key oil projects even more."
Original source: S&P Global Platts