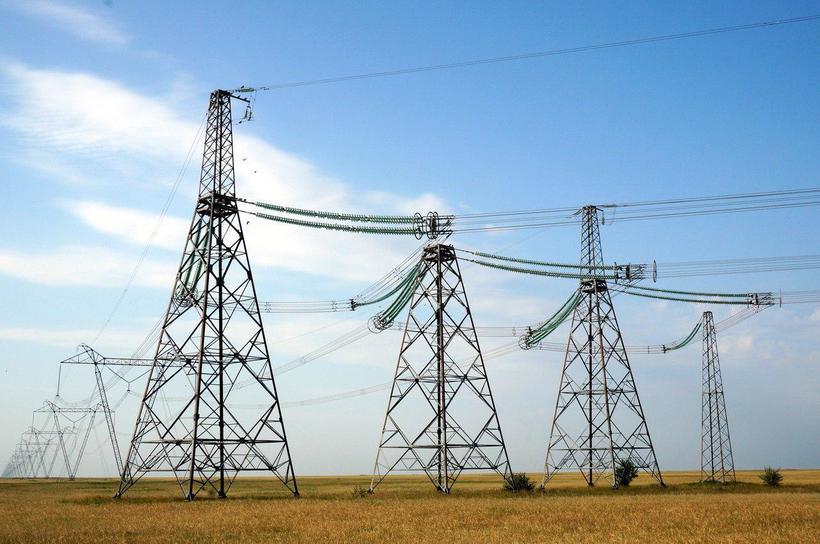 It's been more than 1,000 days since oil prices first started to drop from a high of more than $100 a barrel in 2014.
But across petroleum-rich Central Asia, governments continue to struggle to adjust to this new reality. According to a recent interview with Hans Timmer, senior economist with the World Bank, Kazakhstan and its neighbors need to end their addiction to fossil fuels, attract more investment in the renewable energy sector, and prepare their economies for a post-carbon future. Indeed, failure to do so could result in a dangerous mix of economic stagnation and environmental damage.
Kazakhstan, the biggest economy and oil exporter in the region, clearly has the impetus to change, setting lofty goals aimed at expanding its renewables sector and recently hosting the latest edition of the world expo, whose theme was "Future Energy." In terms of actually carrying out key economic and governance reforms that will allow it to achieve these ambitions, however, Kazakhstan still has yet to put its money where its mouth is. To have any chance of fulfilling its ambitions, Kazakhstan must first work on attracting private investors and reforming its sclerotic business climate, which still bears the vestiges of its Soviet past.
The country's proven hydrocarbon reserves, estimated at 4.8 billion tons, are among the biggest in the world. It was thanks to these resources that Kazakhstan dragged itself out of the rubble of the Soviet Union 26 years ago and spurred its economy to grow ten-fold since then, with GDP reaching roughly $137.3 billion in 2016. Unlike many of its neighbors, Kazakhstan enjoys relative tranquility and wealth in a region where crime, poverty, and extremism is on the rise.
Of course, such growth has come at a cost. Kazakhstan is one of the most polluted countries on Earth, with many CO2 intensive plants and hazardous waste lingering in its waters and soil, a legacy of Soviet-era heavy industry. But until recently, the government had been willing to put up with these side effects as the price to pay for rapid economic expansion.
This expansion, however, came to a screeching halt following the commodities crash of 2014 and a growth slowdown in Kazakhstan's two biggest trade partners, Russia and China. As a result, GDP growth fell to only 1% in 2015-16, the most plodding rate in two decades, although real GDP increased to a middling 4.2% in the first half of this year as oil output picked up slightly. This series of shocks laid bare Kazakhstan's overdependence on hydrocarbons and the persistent weakness of other sectors of its economy.
As a result, the strongman president Nursultan Nazarbayev has pushed through several key reforms and the country has emerged as a big proponent of renewable energy in the region. In 2013, the government worked with the UN Development Program (UNDP) and other partners to introduce a comprehensive "Green Economy Concept" policy, which set a number of ambitious targets, including getting 50% of power from renewables by 2050. To help achieve these objectives, Kazakhstan has also struck up partnerships with key development finance institutions such as the European Bank for Reconstruction and Development (EBRD), the largest investor in sustainable energy in the country.
It's true that Kazakhstan has high potential for large-scale wind and solar projects, with the UNDP estimating that its wind energy capacity could exceed its current energy use tenfold. But for many investors, the cost of developing them remains high, which has already led to delays or cancellations for a number of wind energy projects in the north. Even obtaining connection to the grid can be a long and labyrinthine process, with Kazakhstan still ranking poorly in terms of the ease of getting electricity.
However, the biggest deterrents for prospective investors are persistent corruption, inconsistent law enforcement, and the hostile treatment of foreign investors. Earlier this fall, for instance, Astana recovered operational control over two hydropower plants the Fortune 200 power company AES had run since the late 1990s. The only Western company to invest in the country's electricity sector (ex oil and gas), AES spent $400 million shoring up a total of 6 plants and retrofitting them with the latest technology. But Kazakhstan decided to ignore the agreement's compensation clause and offered AES $1 in exchange for the two hydro plants, a cool $87 million short of the amount AES had calculated.
As the country's economy recovered thanks to hydrocarbon exports, Astana embarked on a campaign to re-appropriate public assets, seen as cash cows the government could put to its own use.
Outside firms also describe corruption as the biggest damper on doing business in the country, which ranked 131st in Transparency International's Corruption Perceptions Index. The justice system in particular is deeply corrupt, with the courts controlled by the political elite and bribes often used at every step of the judicial process to obtain favorable results. Corruption in the tax administration and other public services is also rampant, with nearly 25% of all companies saying they expected to be forced to give gifts during meetings with tax officials.
Laws governing foreign investment are also flawed and poorly enforced. For instance, regulations concerning energy auctions, power concessions, and related areas often tend to favor players that have the right government connections. Firms have also complained that the government has a history of selective enforcement of labor and other laws against foreign corporations. For example, the government challenged Tengiz-Chevron, a consortium involving Chevron and other foreign oil companies, over its employment practices, alleging that a series of firings over small infractions amounted to discrimination against Kazakh staff. Yet most believed the accusations were politically motivated.
If such issues persist, Kazakhstan's ambitions to become a green economy will remain as unsuccessful as its "Future Energy" expo – one slammed by critics as a transparent effort to convince foreign investors that the oil-dependent nation has achieved a dramatic economic makeover. Astana needs to realize that the charade can't last much longer.
HuffPost News, 09.01.2018