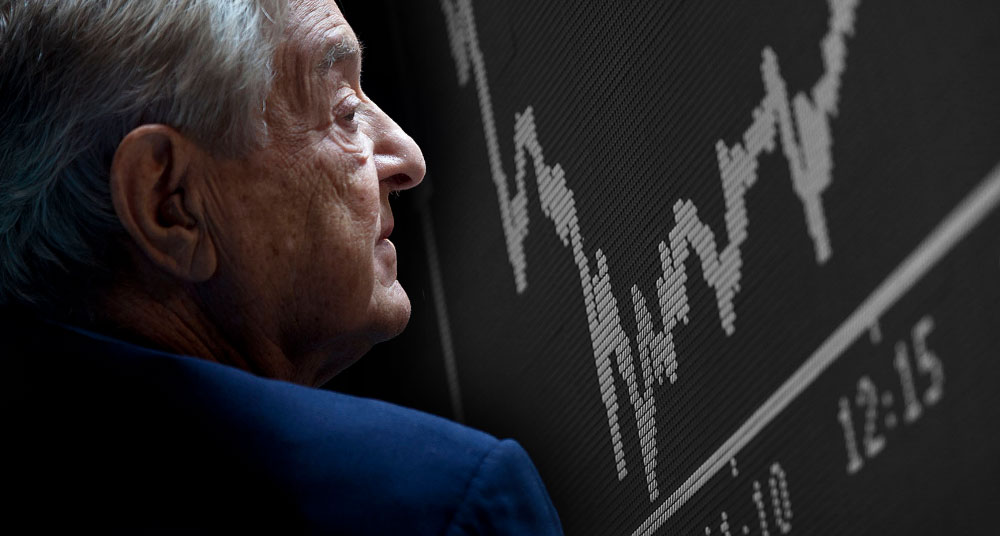 Move over George Soros, Kazakhstan is claiming the title as the most prescient speculator in the pound.

The former Soviet republic's central bank bet against the currency before Britain's surprise decision to leave the European Union last month, Governor Daniyar Akishev said in an interview Friday. Soros, who famously broke the Bank of England in 1992, netting a profit of $1 billion, didn't repeat that wager in the historic Brexit referendum, according to a spokesman.
Akishev, who oversees almost $100 billion of foreign-currency assets, said the bank opened a long position at 1.4350 pounds per dollar in the run-up to the referendum "on the expectation of market volatility." The pound plunged more than 8 percent on June 24, reaching $1.3229, the lowest since 1985, after Britons voted to leave the EU. It tumbled again this week, surpassing the level reached in the aftermath of the referendum.

The central bank "fully exited" the position at 1.4920 a day before the vote results were announced, he said in Almaty, the Kazakh commercial capital. The governor didn't say how much the bank holds in pounds, only that 10 percent of the fixed-income securities in the country's reserves are denominated in sterling.

"It's impossible to completely liquidate our position in pounds because reserves must be diversified," Akishev said. "We carried out a series of trades selling the pound before Brexit and we made money."

Worst Currency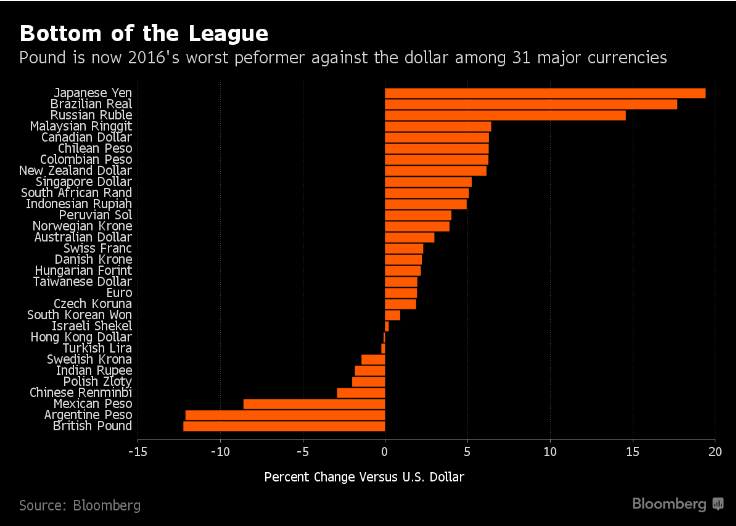 Investors face months of uncertainty following the vote. The mechanics and terms of the U.K.'s exit are yet to be determined, and the nation's political leadership during the negotiations is unclear after Prime Minister David Cameron announced his resignation.
The pound, the world's worst-performing major currency this year, was among the biggest gainers against the dollar Friday. It climbed 0.3 percent to $1.2943, still headed for a third week of declines. Sterling is down 2.4 percent this week and 12 percent this year, the biggest drop among 16 counterparts.

Kazakhstan, the biggest energy producer in central Asia, is seeking to safeguard and boost returns on its reserves, which have soared from less than $1 billion in the mid-1990s to $30.5 billion at the end of last month. The National Oil Fund, whose assets are also managed by the central bank, held another $65.7 billion, according to Akishev.

The nation of 17 million, which borders Russia and China, has also looked to invest in emerging markets, including China, to diversify its assets and escape the effects of Europe's debt crisis and global monetary easing. The central bank plans to increase its holdings of Chinese sovereign bonds by 52 percent, according to Akishev.

It held about 655.7 million yuan ($98 million) in Chinese securities on July 1, he said.
www.bloomberg.com, 08.07.2016