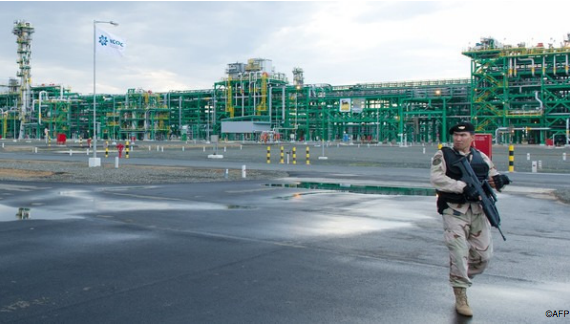 In Texas or the North Sea, oil companies struggling with falling prices are firing thousands of employees. In Kazakhstan, it is not so simple.
The central Asian nation was a poster child of the past decade's oil boom, building a futuristic capital on the steppe with its hydrocarbon riches, but this year's tumble in prices has pushed many of Kazakhstan's Soviet-era oilfields into the red.

That poses a dilemma for the increasingly cash-strapped government of Kazakhstan's autocratic president Nursultan Nazarbayev: subsidise inefficient producers to save jobs or reform the industry, risking the ire of workers who rely on the government to protect their livelihoods and of powerful businesspeople who have got rich from the oil boom.

It is a dilemma that Timur Kulibayev is acutely aware of. The 49-year-old son-in-law of Mr Nazarbayev is one of the country's most influential business people. He leads Kazenergy, the oil industry association, and his business empire — estimated at $2.1bn by Forbes — touches almost every area of the oil sector.
In a rare interview at his office at the Astana headquarters of Kazmunaigaz — the state oil company he used to run — Mr Kulibayev argues the government must cut taxes on the oil industry to avoid large job cuts.

"It is essential that the government take steps to reduce the tax burden," he said. "We hope in this way to help companies which find themselves in a tough situation. Our main task is not to reduce staff, because the social aspect is very important for us."

But cutting taxes would further strain Kazakhstan's finances. Mr Nazarbayev said recently that the fall in commodity prices had cut the country's budget revenues by 40 per cent, declaring that Kazakhstan faced a "real crisis" worse than 2007-09. "Companies should not expect that the state will provide them with funding," he said.

The Kazakh president is set to visit London this week with hopes of attracting UK investments.

Outside of two enormous fields, Tengiz and Karachaganak, which were developed in the past two decades by western investors, Kazakhstan's oil industry was built in Soviet times and its fields are now ageing and expensive.

The London-listed exploration and production division of Kazmunaigaz, which controls the largest state-run fields, reported a 94 per cent drop in pre-tax profits in the first half of the year to only 14.5bn tenge ($51m).

The country's move in August to allow the tenge to float freely, triggering a sharp devaluation, was in part designed to help the resources sector.

The prospect of lay-offs in the oil sector triggers painful memories of a month-long oil workers' strike in Zhanaozen in 2011 that ended in bloody clashes with police. That episode was one of the darkest moments in its post-Soviet history for Kazakhstan, and also for Mr Kulibayev. As head of Samruk-Kazyna, the sovereign wealth fund that ultimately owned the oilfields where the strikes took place, he took much of the blame and was publicly sacked by the president.

Oil output in Kazakhstan, the world's 18th-largest producer, is set to fall 1.6 per cent this year and may fall 10 per cent next year in a low-price scenario, government officials have warned.

Mr Kulibayev acknowledged that some companies will have to cut jobs, although he said this is an "extreme measure".

He pointed to a $9bn stimulus package launched by the government last year, and the prospect of major Chinese investment under Beijing's New Silk Road programme as potential sources of employment for out-of-work oilmen.

"The government, local authorities, and business will work together to ensure that if people lose their jobs, we can find them different work," he said.
Another hope is Chevron. The US major has delayed a decision to invest in the expansion of its Tengiz field, which single-handedly accounts for a third of Kazakhstan's oil production, amid the fall in prices and ballooning costs. However, Mr Kulibayev expressed hope the company and its partners will sign off on the $34bn project early next year.

"Everyone in the oil sector is waiting for the decision," he said, predicting it will create 20,000 jobs.

The Kazakh government may also seek more creative ways to raise money. Shareholders in the large Karachaganak field, led by BG and Eni, fear Astana may attempt to increase its stake in the project, according to several people familiar with the matter.

Mr Kulibayev said the government was studying the issue of Kazakhstan's potential pre-emption rights over the field in Shell's acquisition of BG.

"This is a question for the lawyers," he said, adding that Kazakhstan was "satisfied with the work of the two companies . . . and we will be happy to work with the combined group".

The prospect of a reform of Kazakhstan's oil sector is also painful for the country's business elites, many of whom have made fortunes working as contractors and suppliers to the industry.

"The reasons these companies are inefficient is because they are allowed to be inefficient so some people can get rich," said one western oil industry executive.
Mr Kulibayev refused to comment on his own investments. But he said: "It's clear that these are difficult times . . . and companies which used to work around big business, big resources groups, around government procurement will now feel the pressure. This is time to put your business in order, to restructure . . . and prepare for the next stage of development."

At home in Kazakhstan, where the topic of who will succeed 75-year-old Mr Nazarbayev as president looms ever larger, it has long been suggested that the next stage of development for Mr Kulibayev might be to become president or perhaps prime minister.

But he batted away the question with practised ease: "If you look at my career, I have always been involved in business. I like business; that's my area."
THE FINANCIAL TIMES, November 1, 2015