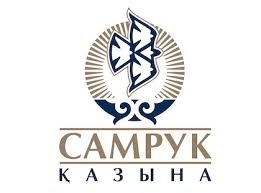 Kazakhstan's sovereign wealth fund, which controls oil producer KazMunaiGaz and the nation's rail monopoly, said selling its companies' foreign-currency earnings alone won't stave off pressure on the tenge to decline.

"We are ready to fully support" a request to stabilize the tenge and the Kazakh financial sector, "but we will do it intelligently, taking into account the needs of every unit," Yelena Bakhmutova, deputy chief executive officer of the fund, known as Samruk-Kazyna, said in an interview in Almaty on Friday. "We will try to implement our part, but I am afraid that our deeds alone won't change the situation on the market."

President Nursultan Nazarbayev on Feb. 11 asked Samruk-Kazyna and other state companies to support the tenge by selling foreign currency. That came two days after Standard & Poor's cut Kazakhstan's sovereign rating, saying the nation needed a weaker tenge to stay competitive. Kazakh companies are struggling to compete after Russia, the country's biggest export market, saw the value of the ruble drop 46 percent last year.

Kazakh policy makers allowed the tenge to devalue 19 percent in February 2014, citing a slumping ruble. The currency, which has traded in a band around 185 per dollar for the last 12 months, weakened 0.2 percent to 185.28 as of 6:45 p.m. in Almaty.

Tenge Speculation

Samruk-Kazyna corporations including railway operator Kazakhstan Temir Zholy held the equivalent of 878 billion tenge ($4.7 billion) in foreign currencies as of Jan. 1, less than 8 percent of total bank accounts, Bakhmutova said. Forty-four percent of the money deposited with Samruk-Kazyna is in foreign currencies, she said, compared with 54.5 percent held by companies that aren't run by the wealth fund.

Speculation the tenge will be devalued has prompted individuals and companies to shift their funds from the local currency.

Foreign-exchange deposits exceeded those in tenge for a second month in December, reaching 6.5 trillion tenge, or 55.5 percent of the total, according to central bank data. The volume of cash used in currency swaps, to which banks and other holders of the dollar are turning to obtain tenge without having to sell dollars outright, fell 22 percent to $2.24 billion today from Feb. 11.

'Insignificant Effect'

Any moves into tenge from dollars by Samruk-Kazyna companies would be just "a drop in the ocean" and have a "very insignificant effect on banks' liabilities," she said.

The wealth fund's companies will make a decision on tenge purchases "based firstly on their production plans and secondly on their expected debt payments," she said.

Samruk-Kazyna must repay about $4.7 billion in debt this year, about the same amount the fund keeps on deposit, Bakhmutova said. Its companies are studying whether they can turn deposits whose time limits expire soon into tenge and whether they will be able to sell revenue denominated in foreign currency, she said.
The central bank is checking whether some of the fund's companies are conforming with currency and financial legislation, Bakhmutova said. "If they find sums that can be converted into tenge, we can consider that possibility, but only in a way that does not hurt our companies."

Samruk-Kazyna may sell as much as $2.5 billion of debt if the fund decides to help to finance projects of KazMunaiGaz National Co. and other companies, Bakhmutova said.

To contact the reporter on this story: Nariman Gizitdinov in Almaty at This email address is being protected from spambots. You need JavaScript enabled to view it.

To contact the editors responsible for this story: Wojciech Moskwa at This email address is being protected from spambots. You need JavaScript enabled to view it.
Chris Kirkham
Bloomberg