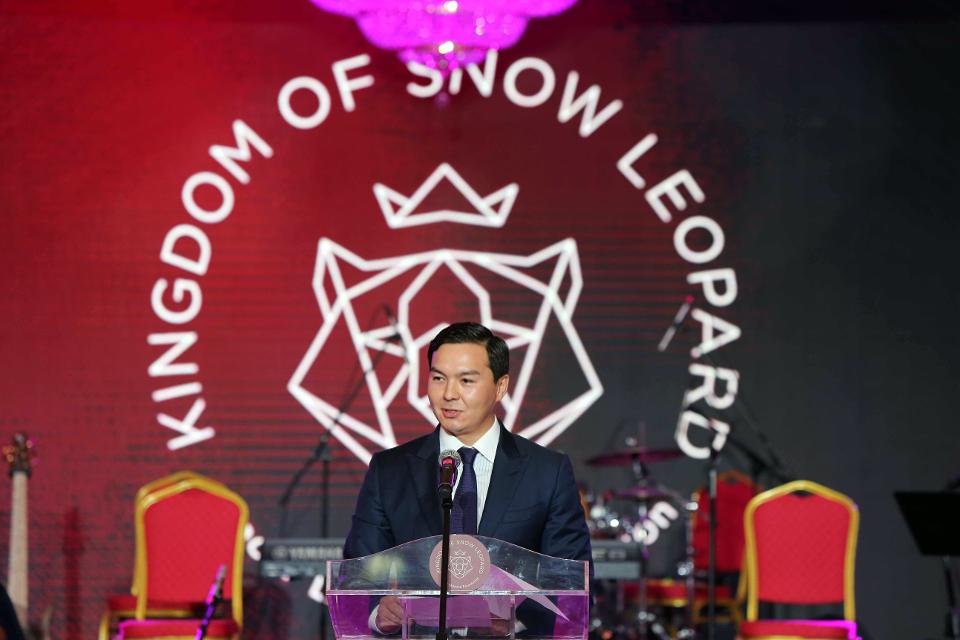 A mansion owned by Nurali Aliyev, the grandson of Kazakhstan's former President Nursultan Nazarbayev has been "frozen" by the U.K.'s High Court after the second use of a so-called 'McMafia' Wealth Order.
Known officially as an "Unexplained Wealth Order", the "investigative tool" gives the U.K.'s National Crime Agency the power to seize the assets of a what's known as a "politically exposed person" if they are unable to explain the source of their wealth.
One of the three properties in question is found on London's "Billionaires' Row" and is owned by companies located offshore. The street was described by David Ireland, chief executive of the Homes From Empty Homes group in the Guardian as an area where "high value" properties are used as an "extreme investment vehicle."
The three properties are said by Transparency International to be worth over £80 million.
The BBC report that the "high security mansion" is on "one of the most expensive roads in Britain" and the 10-bedroom home has an "underground pool, tropical showers, a glass domed roof, a dedicated cinema and separate quarters for staff."
Reacting to the developments, Duncan Hames from Transparency International, one of the authors of the report that led to the eventual legislation, told Forbes, "Senior politicians and their cronies have embezzled millions of pounds worth of assets that ought to belong to the populations that they were meant to be serving. And instead [they] extracted them for their own benefit. People become inexplicably wealthy and [they] hold that wealth in places like London."

Documents seen by Forbes confirm that the mansion was frozen before two companies Manrick Private Foundation, incorporated in Curacao, and Alderton Investments Ltd, incorporated in Anguilla, could finalize the sale. The two offshore companies that own the properties have applied to have the orders quashed. Mr Nurali Aliyev is listed in the documents as the "Occupier."
Transparency adds that should the appeal today fail, the respondents will have to show how they were lawfully able to afford £80m worth of London property. An inadequate explanation could be used to confiscate the properties.
A lawyer for Nurali Aliyev told the BBC, "Nurali Aliyev has sought to assist the NCA by providing them with relevant information in relation to this case. He is now challenging the NCA's approach and will robustly defend the proceedings. "
Clare Montgomery QC, acting on the offshore companies' behalf did not respond to Forbes.
Story So Far

In May 2019 the U.K's National Crime Agency (NCA) announced that an Unexplained Wealth Order for three London properties "linked to a politically exposed person believed to be involved in serious crime", had been secured. Until today we did not know the owner or the address of these properties.
Andy Lewis, Head of Asset Denial at the NCA, said at the time that Unexplained Wealth Orders are "a powerful tool in being able to investigate illicit finance flowing into the UK." Confirming that the individuals behind these offshore companies, now known to be Manrick Private Foundation, and Alderton Investments Ltd, "have to explain how the three properties were obtained."
An interim freezing order was also granted stopping the mansion from being "sold, transferred or dissipated" while the investigation continues.
Forbes has requested a comment from Nurali Aliyev's Capital Holding firm.

Nurali Aliyev & Family

Nurali Aliyev describes himself on LinkedIn as an "Investor Entrepreneur." He is listed as once being vice-president of the Development Bank of Kazakhstan, as well as chairman and CEO of TransTelekom a telecommunications company in Kazakhstan between 2013 and 2014.
He is also listed as being deputy mayor of the capital city, Astana, between 2014 and 2016 and features in the ICIJ database compiled from the Panama Papers leak.
Until his resignation in March 2019 Kazakhstan's Nursultan Nazarbayev was one of the only living former Soviet leaders still in power. After President Donald Trump was elected in 2016, CBS reported that the then president-elect had congratulated a "dictator" for his "miraculous" post-Soviet success.
Nazarbayev was first elected president of the Kazakh Soviet Socialist Republic in 1990 and ruled over the country until his resignation in March 2019 after protests forced him to recognize "a new generation of leaders."
Before his resignation, a 2018 report on Human Rights practices in Kazakhstan from the U.S. Department of State claimed that the country was living under human rights issues including "torture; political prisoners; censorship; restrictions on religion; restrictions on political participation; corruption; and restrictions on independent trade unions," amongst others.
The BBC reported last year that Mr Nazarbayev is the only president independent Kazakhstan has known and many regarded him as "a president for life," in what the BBC describes as a common practice for authoritarian states in Central Asia. His official title is Chairman of the Security Council of Kazakhstan. He still holds an official title of Yelbasy–which translates to national leader
Grandson Nurali Aliyev was rumored to be a "potential successor to his grandfather as president" by the ICIJ during their offshore leak revelations.
How Unexplained Wealth Orders Became Law
Duncan Hames from Transparency International is one of the authors of the report that led to the 'McMafia' wealth orders.
He tells Forbes, that six years ago the NGO convened a group of experts and academics to get to grips with why there was so little recovery of illicit assets here in the U.K., publishing a report that recommended a new tool be made available to law enforcement.
Transparency called the tool an Unexplained Wealth Order. And it was designed as an "investigative tool" to help the police "build their evidence base" and enable them to better pursue civil asset recovery under the proceeds of crime act.
What started as a report became law in the criminal finances act which received royal assent in April 2017 and introduced in January 2018.

"We are beginning to see some very real impact as a result of these powers being made available to the police," Hames adds, "There's lots of unexplained wealth in London. We've identified £5 billion worth of U.K. residential property–most of it in London–which is suspicious wealth. Either through what we know about the owners or the way in which the property has been bought, or the secrecy havens that have been used to obscure the identity of the beneficiaries.
"There is a lot more to be done."
In 2018 the U.K.'s first UWOs were granted by the High Court against assets belonging to Zamira Hajiyeva and her husband Jahangir, who was already in prison in Azerbaijan for embezzlement from the state owned bank of which he had been in a leadership position.
By means of explanation of these new developments across the pond, The New York Times asked, "The extravagant spending by the woman, Zamira Hajiyeva, at the luxury British department store Harrods—which amounted to around £16 million pounds, or more than $20 million … raised one big question: Where did all that money come from?"
Original source: FORBES