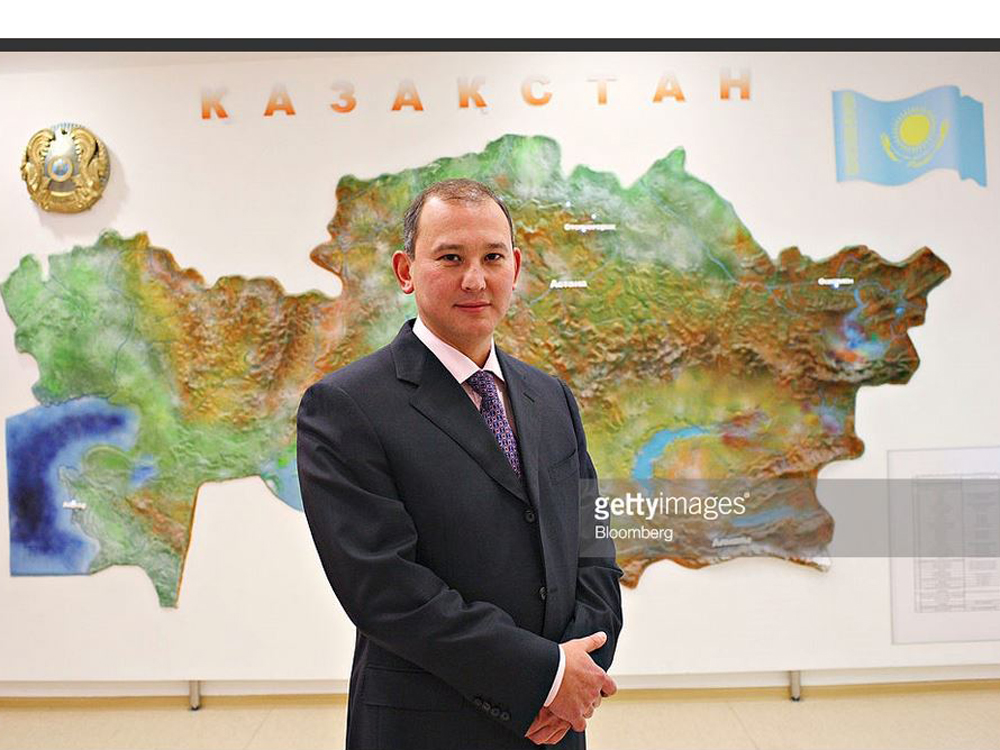 Mukhtar Dzakishev suspects he was jailed because of his opposition to the Russian takeover of a Toronto-based uranium company with connections to Bill Clinton
Languishing in a "harsh" Kazakhstan prison colony that was once part of Stalin's gulag system, he suffers from hypertension, hardened arteries and kidney disease likely triggered by a severe beating.
"His life is constantly at risk," one human-rights group warned in September, as it urged the international community to advocate on Dzakishev's behalf.
Largely unable to communicate with the outside world, the former head of Kazakhstan's state uranium conglomerate has made one thing clear: he blames his arrest and 14-year prison term at least in part on a Canadian company's corporate dealings.
His life is constantly at risk
More specifically, Dzakishev suspects he was jailed because of his opposition to the Russian takeover of a Toronto-based uranium company with connections to Bill Clinton, an eight-year-old controversy that has once again become political fodder in America.
The Russians "destroyed the company — Kazatomprom — my father once built from nothing, destroyed our lives … and are taking what belongs to the Kazakh people," his daughter, Aigerim Dzhakishev, told the National Post. "Unfortunately our (Kazakhstan) president is in on it with Putin, so there is nothing anyone can do about it."
With the first charges laid Monday in the investigation of Russian interference in last year's U.S. election — and possible collusion by President Donald Trump's campaign — Trump and his supporters are trying to revive controversy over the Obama administration's 2010 approval of the sale of Uranium One, which owns an American uranium mine.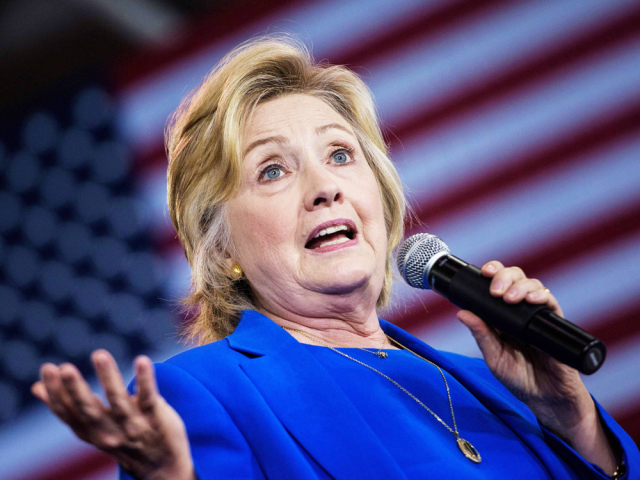 Hillary Clinton speaks at a campaign event on Sept. 8, 2016 in Charlotte, North Carolina. Brendan Smialowski/AFP/Getty Images
They allege that Hillary Clinton, as secretary of state, paved the way for the Toronto-based firm's transfer to a Russian state corporation as pay-back for largely Canadian donations to the Clinton charitable foundation.
Two U.S. Senate committees have recently launched investigations into the affair, though evidence of such a quid-pro-quo — or that it would in any way compromise American security — is tenuous, at best.
But in a little-known series of 2009 videos that were smuggled out of prison, Dzhakishev suggested the purchase of Uranium One by Russia's Rosatom had profound consequences for him personally.
His arrest is widely believed to have been a politically motivated act by the strong-arm Nursultan Nazarbayev government. Dzhakishev ties it to the Canadian firm's sale and a Russian drive to control uranium production in his country, developments he says he opposed while heading Kazatomprom, Kazakhstan's state-owned uranium company.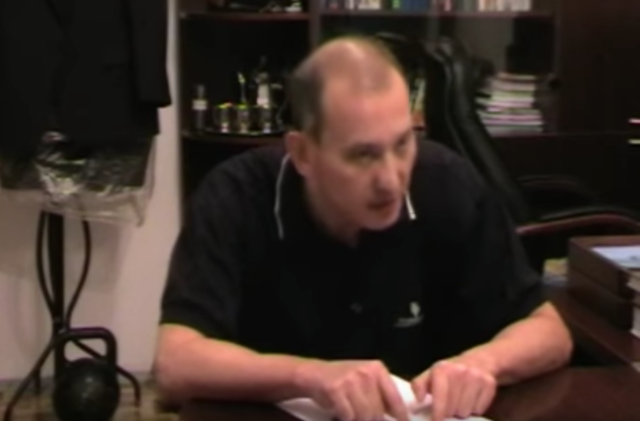 A screenshot of one of the 2009 videos smuggled out of prison Youtube

"It is obvious that it was not in the interest of Kazatomprom to give up Uranium One resources, so we warned the U.S. against negotiations with Russia until we indicate otherwise," Dzhakishev said in one of the videos.
At the same time, he added to evidence of close ties between the Clintons and Frank Giustra, the Canadian tycoon who obtained rights to three Kazakhstan mines for his company UrAsia in 2005. UrAsia later merged with Uranium One.
Giustra's friendship with Bill Clinton, his $131 million-plus in donations to the Clinton charitable foundation, and the fact the former U.S. president met with Nazarbayev at the same time the Canadian was in the country finalizing the mine deal have been well-documented.
But Dzhakishev charged in the videos that a Clinton Foundation official also aggressively lobbied him on behalf of UrAsia. And he says then Senator Hillary Clinton postponed a meeting with the Kazakh prime minister until problems with its purchase of mines in Kazakhstan were resolved.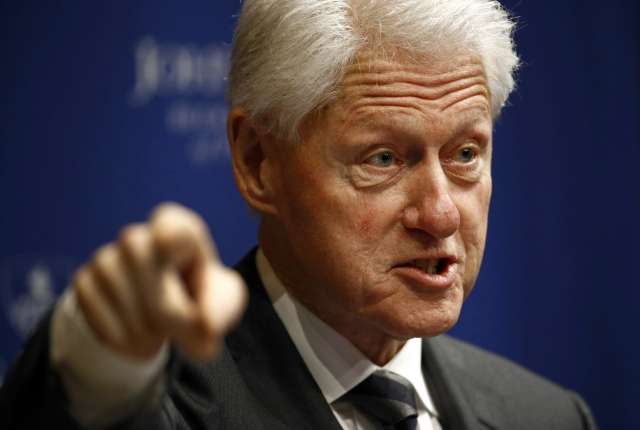 Former President Bill Clinton delivers remarks during a summit on the country's opioid epidemic at the Johns Hopkins Bloomberg School of Public Health in Baltimore, Monday, Oct. 30, 2017. AP Photo/Patrick Semansky

"The helper of (Bill) Clinton started yelling that this deal is linked to the Democrats, this is the wallet of the Democrats and we are undermining this deal," Dzhakishev said.
Neither Uranium One nor Giustra could be reached for comment, but in a 2015 interview with the Post Giustra angrily denied any suggestion he was buying influence with his charitable donations. "Anybody who has any sense of knowledge of how things work in the real world would absolutely tell you, you can't make a charitable donation and have something change between governments," he said.
The videos were reported by local media and briefly by the Washington Post in 2009, and mentioned in Breitbart News journalist Peter Schweizer's book, Clinton Cash, but have otherwise been largely forgotten.
As has Dzhakishev's plight.
According to Open Dialog, a Polish-based rights group that focuses on former Soviet republics, he is being held at Dolinka, home of "one of the harshest" prison colonies in Kazakhstan. Dolinka was also near a Soviet labour camp where dissident writer Alexander Solzhenitsyn was imprisoned in the 1940s, an ordeal he detailed in The Gulag Archipelago.
The helper of (Bill) Clinton started yelling that this deal is linked to the Democrats, this is the wallet of the Democrats and we are undermining this deal
Dzhakishev receives little in the way of treatment for his various serious conditions, Open Dialog wrote in its September report.
Human Rights Watch, Freedom House and the Red Cross have also raised concerns about his detention. The UN human rights committee found Kazhakstan had violated various rights covenants and urged it to quash Dzhakishev's conviction.
Despite the Canadian connection, Global Affairs Canada makes no mention of the case on its website, which notes that "Canada and Kazakhstan enjoy strong bilateral relations that continue to deepen."
The American political controversy revolves around the transaction that gave Rosatom — a Russian state company — 51 per cent control of Uranium One in 2010, after it had obtained 20 per cent of the firm in 2009. It gained full ownership in 2013.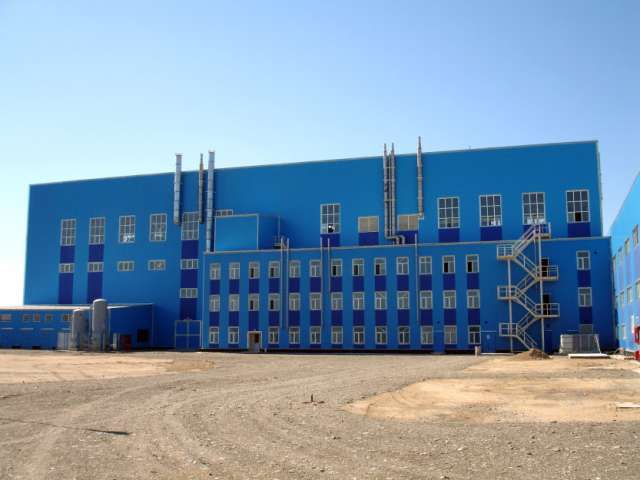 A June 2010 handout photo of the processing facility Uranium One's 70% owned South Inkai Mine in Kazakhstan. Handout/ Uranium One Corp.

The company owns a mine in Wisconsin, which meant the sale had to be approved by a U.S. government foreign-investment committee made up of nine different departments. One was State, then headed by Hillary Clinton.
Meanwhile, Uranium One's chairman, Canadian mining investor Ian Telfer, was in the process of donating $2.3 million to the charitable Clinton Foundation, while Bill Clinton received a lucrative speaking fee from a Kremlin-linked firm.
As well as his own donations, Canadian Giustra now sits on the Clinton Foundation board, though he sold all his shares in Uranium One in 2007, well before the sale.
The threads seem to end there. The committee that approved the sale was headed by the Treasury Department and the decision was unanimous — meaning State's vote was not decisive — while the State Department official who was involved has said Clinton played no part in the matter.
What's more, Uranium One's American mine produces little ore and, regardless, the company is barred from exporting any of it out of the States.
My family was ripped apart when Kazakhstan government agents took my father
Uranium One's prize possessions were the mines in Kazakhstan — sometimes described as the Saudi Arabia of uranium — and Dzakhishev said he wanted to keep them out of Russian hands.
In the videos, he described his goal of making Kazhakstan more than just an extractor of raw uranium, of developing a vertically integrated industry involved in uranium enrichment and other value-added businesses. Yet Moscow wanted to make Kazhakstan "technologically dependent."
When he heard that Rosatom wanted to take over Uranium One, Dzakhishev said, he convinced a Japanese consortium led by Toshiba to buy a 20 per cent stake, and was on the verge of getting Chinese companies to buy another 20 per cent, in the hope of stymieing a Russian corporate coup.
But before the Chinese deal could be consummated — and just days after a visit by then-prime minister Vladimir Putin — Dzhakishev was taken to prison, charged with selling off uranium mines at a bargain price and embezzling the proceeds for himself.
He was replaced by Vladimir Shkolnik, whose daughter was actually married to a senior executive at Rosatom. Within a year, the Russian company had control of Uranium One.
Telfer could not be reached for comment on the decision to sell to Moscow. But Jean Nortier, CEO of Uranium One at the time, said the transaction was designed to help the company grow further, and better secure its assets in Kazakhstan.
"Rosatom … has been a very responsible corporate citizen for a number of decades," he told Bloomberg News.
A December 2009 cable from the American embassy in Kazakhstan, obtained by Wikileaks, offers some validation of Dzakhishev's theory that the Uranium One purchase was part of a Russian uranium conquest.
It quoted a German diplomat as saying that Rosatom, aided by the Russian intelligence agency GRU, was trying to lessen the Kazakhstan uranium industry's ties with Western and Japanese companies, as it sought to increase its own supply of the mineral.
An analyst for Stratfor Global Intelligence, whose clients include the U.S. government, also speculated that Nazarbayev acted under pressure from Russia to curb ties to Western firms.
The results for Dzakhishev, of course, were personal.
"He has endured two trials conducted entirely in secret, been held unlawfully in degrading conditions and repeatedly been denied medical treatment," his daughter wrote in 2014. "My family was ripped apart when Kazakhstan government agents took my father."
Nationalpost.com, 2.11.2017