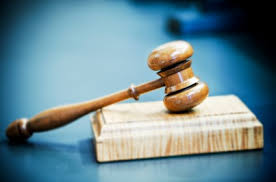 VimpelCom Ltd., a mobile operator partly owned by Mikhail Fridman and other Russian billionaires, is in talks to pay about $775 million -- a near record -- to settle U.S. allegations it paid bribes in Uzbekistan to win business, according to three people familiar with the matter.
The Amsterdam-based company's resolution with the Justice Department and the Securities and Exchange Commission could be announced in January, said the people, who asked not to be identified because details of the proposed settlement aren't public.
The U.S., along with Dutch, Swedish and Swiss authorities, have spent years probing graft allegations connected to Uzbekistan and Gulnara Karimova, the elder daughter of the Uzbek president, in awarding access to the country's market, according to court documents and people familiar with the matter. The Justice Department, in a civil forfeiture complaint filed earlier this year in New York, alleged VimpelCom, which is traded on the Nasdaq exchange, and a rival company made more than $500 million in corrupt payments.
VimpelCom shares rose 4.5 percent to $3.52 at 10:36 a.m. in New York.
Potential Liabilities
VimpelCom, Russia's third-biggest wireless carrier, set aside $900 million earlier this month for potential liabilities stemming from Dutch and U.S. investigations. Negotiations with U.S. authorities are ongoing and the amount as well as the timing of the settlement could change, one of the people said.
No company or person has been publicly charged as part of the U.S. and European investigations.
A spokesman for VimpelCom, Artem Minaev, declined to comment, as did Fridman via Facebook. Calls and e-mails to the president's office and Foreign Ministry in Tashkent, the Uzbek capital, seeking comment from Karimova and her father, Islam Karimov, weren't answered. Peter Carr, a Justice Department spokesman, and Judy Burns, an SEC spokesman, also declined to comment.
A $775 million penalty would be the second-largest levied by the U.S. for violations of the Foreign Corrupt Practices Act, which bans bribing officials to win business. The largest, $800 million, was paid by Siemens AG, which pleaded guilty to violating U.S. anti-corruption laws in 2008. French power company Alstom SA last year paid a $772 million criminal fine to the Justice Department after pleading guilty to charges related to contracts in Indonesia.
Mansion Raid
The Justice Department in June moved to seize$300 million in funds held in Bank of New York Mellon Corp. and Clearstream Banking SA accounts in Ireland, Belgium and Luxembourg. Prosecutors said the money was the proceeds of an international conspiracy to launder payments tied to the Uzbekistan bribe scheme through correspondent accounts in New York. BNY Mellon and Clearstream both declined to comment.
U.S. prosecutors, in documents filed in that case, detail what they said were corrupt business deals between VimpelCom and Takilant Ltd., a Gibraltar-registered company controlled by "a relative of the president of Uzbekistan." Karimova isn't mentioned by name, but she is the relative in question, according to two people involved in the probes.
Form-a-Co
A man who answered the phone at Gibraltar's corporate registrar and declined to give his name said Takilant's company secretary is listed as Form-a-Co Ltd. A man who answered Form-a- Co's phone declined to comment, provide an alternative contact for Takilant, or reveal his name.
Swiss prosecutors and police raided Karimova's Geneva mansion in 2013 as they searched for evidence in their own investigation of suspected money-laundering and fraud offenses related to telecommunications contracts in Uzbekistan. Karimova, a former permanent representative to the United Nations in Geneva, is under house arrest in Uzbekistan, according to news reports, including by the BBC and The Guardian.
VimpelCom's other major shareholder is Norwegian state- controlled phone company Telenor ASA. The government in Oslo last month fired Telenor's chairman and a former chief executive who was advising the board quit, all because of the VimpelCom probes.
Telenor this month temporarily suspended two executives following a review of VimpelCom's activities in Uzbekistan, though CEO Sigve Brekke said he had no reason to believe they were involved in corruption. Nobody related to the company has been charged with wrongdoing.
Shares Plunge
Telenor on Oct. 5 put its 33 percent holding in VimpelCom up for sale, saying it would explore all options to divest the stake, without giving a timeframe. VimpelCom's stock has plunged more than 60 percent since March 2014, when it disclosed the U.S. and Dutch probes, cutting its valuation to $5.9 billion.
Separately, Stockholm-based TeliaSonera AB and Russian billionaire Vladimir Evtushenkov's MobileTeleSystems PJSC, or MTS, have disclosed being under investigation by the U.S. over their business dealings in Uzbekistan.
TeliaSonera, which is controlled by the Swedish government, overhauled its leadership after bribe allegations surfaced in 2012 and announced plans to exit former Soviet countries and Asia to focus on the Nordic region.
The carrier said Nov. 3 it had yet to receive any indications from U.S. authorities on the size of potential fines, sanctions or any other consequences, a position the company's press service reiterated Wednesday.
MTS's press service in Moscow said the company had nothing to add to a statement it released last week saying it was cooperating with U.S. investigators.
"At the current stage of the investigations, MTS has no reliable basis to predict any outcome," the company said in the Nov. 17 statement.
--With assistance from Irina Reznik, Adam Ewing and Ilya Khrennikov.
The Washington Post, 25.11.2015