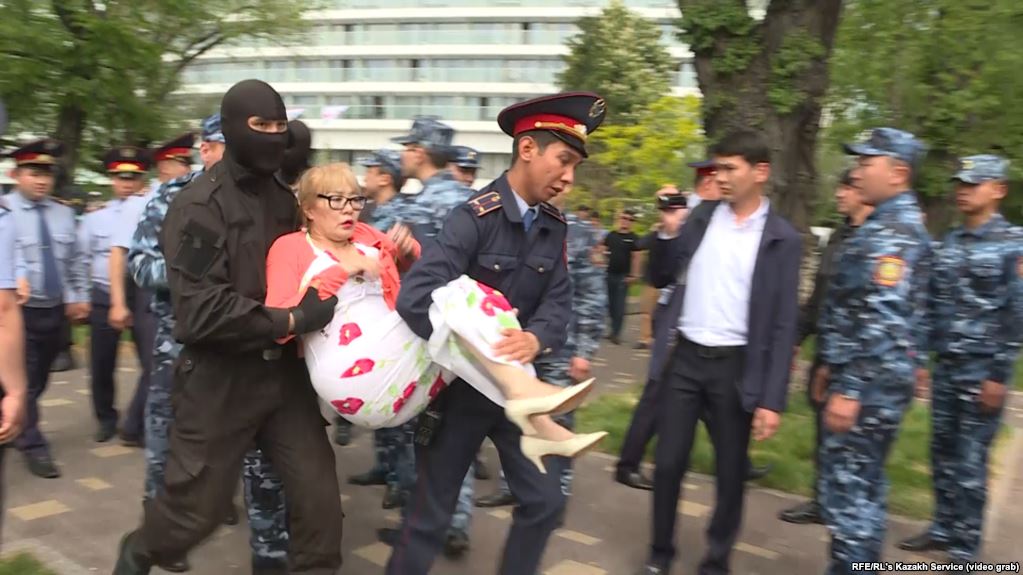 Kazakh police detained dozens of people who demonstrated in the Central Asian nation's biggest city on Thursday after an opponent of President Nursultan Nazarbayev urged his followers to protest.
More than a hundred people attended the protest in downtown Almaty, some carrying banners saying "Freedom to political prisoners" and "Stop torture". A Reuters correspondent at the scene saw police detain at least 50 people.
The rally was organised by Mukhtar Ablyazov, a former banker and a fierce critic of Nazarbayev. Convicted in absentia on fraud charges at home, Ablyazov lives in France and has used social networks to recruit followers in the oil-rich nation.
Public protests are illegal in Kazakhstan, a former Soviet republic of 18 million, without the official permission. (Reporting by Mariya Gordeyeva, writing by Olzhas Auyezov, editing by Larry King)
DailyMail, 10 May 2018