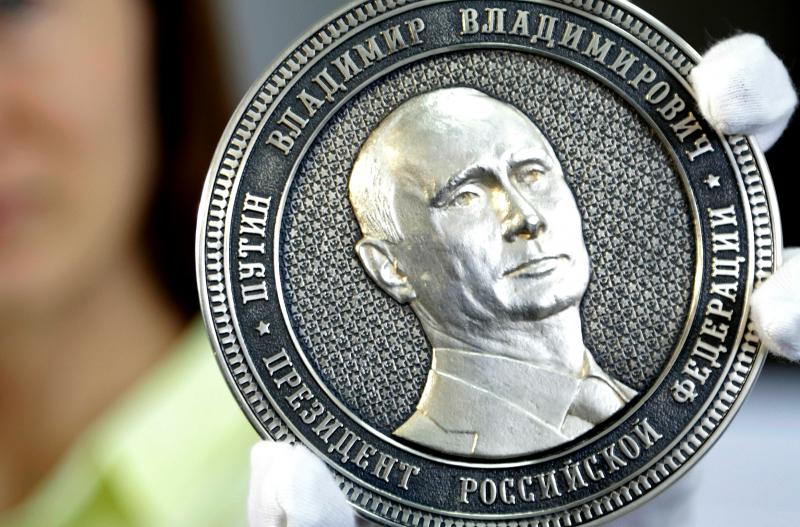 On April 29, after months of anticipation, the presidents of Kazakhstan, Belarus, and Russia met in Minsk to put the finishing touches on the Eurasian Economic Union (EEU), an ambitious plan to unite into a single economic entity. Observers from Washington to Moscow expected this meeting to be the last step before the official signing of the EEU treaty in May. But something went wrong.
Statements released just after the summit hinted at trouble. "If we are not ready to do it now," Aleksandr Lukashenko, the president of Belarus, remarked, "we should openly admit it." A few days later, Nursultan Nazarbayev, the president of Kazakhstan, noted that he was not in favor of "quick decision-making" about the union. In reality, both have acted increasingly wary of binding themselves too tightly to Russian President Vladimir Putin and his regional agendas.
The diminishing commitment of former Soviet Union countries to regional integration is a little noticed but critical side effect of Western sanctions on Russia. Russia remains the economic linchpin of the region, and costs imposed on the country are trickling down to Belarus, Kazakhstan, and beyond. In turn, post-Soviet leaders have started to reevaluate the wisdom of further integration with Russia. Sanctions may not stop Russia's destabilization of Ukraine, but Western policymakers should embrace them for another reason: because they can put a nail in the coffin of the project that started the Ukraine crisis to begin with -- Eurasian integration.
IRRATIONAL CHOICE
On January 1, 2010, the Eurasian Customs Union, between Belarus, Kazakhstan, and Russia, went into effect. There have been a variety of such schemes since the Soviet Union's collapse in 1991, but the Customs Union is the first to be meaningfully implemented. The three countries imposed a common external tariff and removed physical border controls for trade between their countries. Russia dominates the union economically and institutionally. It accounts for 63 percent of the union's internal trade and holds 57 percent of the votes in the Customs Union Commission.
The Customs Union was always intended as a first step. Pursuing deeper integration at breakneck speed, the three members planned to form the EEU by 2015. The EEU treaty, which Lukashenko and Nazarbayev were meant to sign after last month's meeting, would deepen integration still further, establishing the free movement of capital, goods, services, and labor among the three countries. It would also harmonize all areas of economic policy, from trade regulations to financial services to industrial subsidies and migration, and join the three countries' monetary and macroeconomic policies.
Starting during Putin's third presidency, Russia increased the pressure on Ukraine to join the integration project. The argument for including Ukraine was simple. Ukraine would bring to the group growing consumer market, its borders with southeastern Europe, and its relatively developed manufacturing sector. Indeed, without Ukraine, the Eurasian merger makes little economic sense. By diverting trade away from cheaper and better European and Chinese imports, the union has offered consumers inferior goods at higher prices, while diminishing incentives for foreign investment that could modernize Eurasian economies. These problems would have persisted with Ukraine in the union, but its inclusion would have ensured a larger internal market and more balanced development prospects for the member countries. Joining the Customs Union has been an especially bad deal for Kazakhstan, which has seen its relatively low tariffs and, consequently, its prices for goods rise, fueling Kazakh nationalism.
In the event, attempting to include Ukraine in the union may have set the stage for the union's undoing. The EU warned that doing so would be incompatible with the EU's Deep and Comprehensive Free Trade Agreement (DCFTA), which Ukraine was due to sign late last year. For a time, Ukrainian President Viktor Yanukovych tried to have it both ways, but eventually Russian pressure proved stronger: Yanukovych rejected the DCFTA in favor of the Customs Union. His decision sparked the Euromaidan protests, which eventually sent him into exile and led to Russia's annexation of Crimea.
In the wake of the Ukraine crisis, the Customs Union partners are left reckoning with an increasingly unpredictable Russia. Every day, Russian lawmakers fuming over sanctions take new steps to strike back at the West, with total disregard for the consequences to Belarus and Kazakhstan. Last month, Russian presidential adviser Sergei Glaz'yev proposed that Russia "de-dollarize" its economy. Glaz'yev's plan requires removing all Russian dollar and euro holdings from NATO economies, replacing foreign credit for state corporations and banks with rubles from the Central Bank, and switching to rubles for all Customs Union transactions. Aleksei Kudrin, the former finance minister, rightly countered that such a move would hurt Russia "more than all the sanctions of the Western countries." And Glaz'yev, who was the first general secretary of the Customs Union Commission, surely understands that his proposal would result in catastrophic de-dollarization for Kazakhstan and Belarus as well. Another proposal, too, should send shivers down the spines of Belarus and Kazakhstan: Russia recently pronounced that Internet service providers, such as Google, would have to house their servers physically within Russia or be banned. Given the likelihood that Internet providers will decline, under a future EEU treaty Kazakhstan and Belarus could also lose access to technology crucial to their future economic development.
There are also trickle-down effects of the sanctions. The most serious of these has been the weakening ruble, which has already led Kazakhstan to take drastic measures to stay afloat as the Russia economy falters. In February, Kazakhstan devalued its currency by 19 percent without warning, just to stay ahead of the ruble's fall, which was eroding Kazakhstani exports.
Increasingly, Kazakhstan is looking like the odd man out. On May 9, a week and a half after the failed Minsk summit, Lukashenko announced that Belarus would not block the EEU. The decision came with a price for Russia, namely two million additional tons of duty-free oil to grease the wheels of Belarus' inefficient manufacturing sector. Nazarbayev, by contrast, skipped an "informal" meeting in Moscow on May 8 with Putin, Lukashenko, and the presidents of Armenia, Kyrgyzstan, and Tajikistan. In a flagrant signal of dissatisfaction with Putin, he instead met with U.S. Deputy Secretary of State William Burns in Astana to discuss bilateral relations.
It is hard to feel much sympathy for Nazarbayev, a dictator-for-life who knowingly signed up for closer integration with Russia even though it was economically indefensible. The fact that he has been getting cold feet is a sign that sanctions and Western pressure are increasing the cost of Eurasian integration and could provide a wedge to break up the project.
UNIONIZE
Two other countries, Armenia and Kyrgyzstan, are close to joining the Customs Union. And, in recent weeks, both have started showing signs that they, too, would like to reconsider. Like other peripheral economies in the former Soviet Union, Armenia and Kyrgyzstan are reliant on remittances and Russian investment to keep their economies afloat, and the current crisis is proving just how dangerous that model can be.
Kyrgyzstan is the second most remittance-reliant country in the world, with 31 percent of GDP coming from migrant workers, the majority of whom work in Russia. Armenia relies on remittances to a lesser -- but still very significant -- extent, at 21.4 percent of GDP. Diminished job opportunities in recessionary Russia means more migrants coming home empty-handed.
The falling Russian ruble, which has lost about eight percent of its value against the dollar since the beginning of the year, poses another problem. In dollar-dependent economies, remittances drop in value as the ruble's purchasing power diminishes, so migrants are already sending less cash home in real terms. Almost all of the countries in the region are facing downward pressure on their own currencies, and in Kyrgyzstan and Tajikistan, central banks are expending meager reserves to prop up national currencies. Nevertheless, the Kyrgyz som is down almost nine percent against the dollar in 2014. The Armenian dram has fallen around two percent, with increasingly worried updates coming from the Armenian Central Bank.
Meanwhile, Russian investment in energy infrastructure, the archetypal stalking horse for Russian control, is playing an increasing role in both economies. In December, Gazprom took over Kyrgyzstan's state monopoly of Kyrgyzgaz in exchange for a commitment to spend $610 million overhauling the country's decrepit gas distribution system. That same month, Gazprom acquired 100 percent of Armenia's gas imports. A weakening Russian economy -- and potential sanctions on Gazprom -- could thus doom Armenia and Kyrgyzstan's energy sectors as well.
The problems in Russia appear to be having a cooling effect on Kyrgyzstani and Armenian leaders. Kyrgyzstan has been rhetorically committed to joining the Customs Union since 2010, but it has been doing an admirable job of slowing the process down and negotiating trade preferences and transitional aid. Despite claims that it would finally join in the spring of 2014, on May 7, Joomart Otorbaev, the country's prime minister, said the preparations would last until at least the end of the year.
Like Ukraine, meanwhile, Armenia made a sudden pivot away from Europe in late 2013 by rejecting its own DCFTA with the EU and pledging to join the Customs Union. The government initially promised that the country would accede in May this year, an absurdly tight timetable for negotiating tariffs on hundreds of classifications of goods. But even Armenia has been showing signs of having second thoughts. President Serzh Sargsyan unexpectedly decided not to attend the April 29 Minsk summit with Lukashenko, Nazarbayev, and Putin. And conflicting messages from the government have raised questions about Armenia's commitment to the terms of joining.
BAD ASSOCIATIONS
In December 2012, Hillary Clinton, then U.S. secretary of state, famously warned that the Eurasian Customs Union would "re-Sovietize" the region. But with Afghanistan and the "reset" dominating Russia and Central Asia policy, the United States made no real policy effort to thwart it. Now, in responding to Russia's actions in Ukraine, the United States, knowingly or not, is finally doing so. Its sanctions have increased the costs of closer integration with an unpredictable and isolated Russia. Pressing on with sanctions, and promoting better options -- like Kazakhstan's World Trade Organization candidacy and another shot at an EU association agreement for Armenia -- will show the region that there is a future beyond Russian-dominated integration.
Foreign Affairs