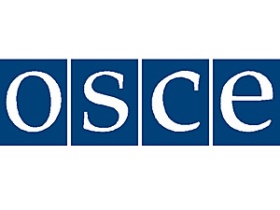 Kazakhstan has achieved a cherished foreign policy goal, securing a commitment to host an Organization for Security and Cooperation in Europe summit this fall.
Kazakhstani Foreign Minister Kanat Saudabayev announced the news after a recent two-day OSCE foreign ministers' meeting outside Almaty. "We have reached a consensus on the need to hold an OSCE summit by the end of the year in Astana," he told a news conference.
The dates of October 29-30 are being bandied about as potential summit dates. An early December timeframe is also possible. The gathering needs to be endorsed by the OSCE Permanent Council, but such approval is widely regarded as a formality. For much of this year, Astana engaged in a relentless lobbying campaign to host the first OSCE summit in 11 years. Kazakhstani officials' persistence ultimately succeeded in persuading member states who were originally unenthusiastic – including the United States – to back the idea. Kazakhstan is serving as the chair of the OSCE in 2010.
Kazakhstan's performance as OSCE chair continues to generate mixed reviews. [For background see EurasiaNet's archive [1]]. Critics contend that holding a summit in Kazakhstan will send Astana the wrong message, acting as a tacit reward for its controversial democratization record. [For background see EurasiaNet's archive [2]]. Opponents also suspect that Kazakhstani officials may try to exploit the summit to try to burnish Kazakhstan's global image, as well as President Nursultan Nazarbayev's personal reputation.
Nazarbayev, who has been in power for over two decades, and who can stand for re-election for life, is accused by critics of flouting the democratic principles that the OSCE is mandated to uphold. And roughly a month before the OSCE ministers' mid-July gathering in Kazakhstan, Nazarbayev gained the title of Leader of the Nation, along with other lifetime privileges. [For background see EurasiaNet's archive [3]]. Saudabayev's description of Nazarbayev at the OSCE meeting as "a person for whom questions of security, creativity and cooperation ... are the quintessence of his activity," merely heightened suspicions about the host nation's summit designs.
For some observers, the Leader of the Nation bill was the latest reflection of what they deem a repressive political environment in the OSCE chair country. Opposition parties have no representation in parliament, where all elected seats are held by the Nur Otan Party, headed by Nazarbayev. [For background see EurasiaNet's archive [4]].
Kazakhstan's media environment is also facing scrutiny from rights watchdogs. Independent newspapers are operating under pressure, and Internet sites carrying dissenting views are routinely blocked, media activists assert. The legislature has also enacted laws that critics say restricts freedom of the press, and hampers media outlets from performing a government watchdog role. On July 19, the New York-based Committee to Protect Journalists called for Kazakhstan's "poor press freedom record" to be placed on the OSCE summit agenda. [For background see EurasiaNet's archive [5]].
Administration officials reject such criticisms, insisting that Kazakhstan is following its own democratization program, which they describe as the "Kazakhstani path" – putting economic reform first and gradually liberalizing the political system. Officials also contend that an OSCE summit is needed to forge new approaches to contemporary threats and adapt the organization to changing times.
"We cannot change the past. But we are obliged to learn lessons from it and define our common vision of the future," Nazarbayev told OSCE ministers. "The OSCE should show that it was effective not only during the Cold War era, but that it also remains an actively developing structure today, tightly intertwined into the live fabric of contemporary global politics and economics."
The summit agenda is to include discussions on a new model for the global financial system, ethnic and religious tolerance, conflict resolution, a fresh OSCE strategy for Afghanistan and measures to stabilize strife-torn Kyrgyzstan, where political and ethnic violence have caused havoc in recent months. [For background see EurasiaNet's archive [6]].
Nazarbayev used the OSCE meeting to announce a $10-million aid package for Kyrgyzstan and to urge the international community to support upcoming donors' conferences in Bishkek on July 27 and in Kazakhstan in August.
Editor's note:
Joanna Lillis is a freelance writer who specializes in Central Asia.
EurasiaNet