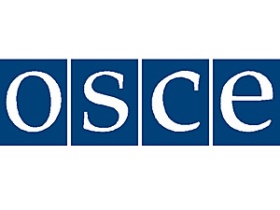 An international police force may be needed to restore stability in southern Kyrgyzstan after the ethnic bloodshed that has killed hundreds and sparked a wave of refugees, an OSCE official said on Wednesday.
The Organization for Security and Cooperation in Europe is leading talks with EU foreign ministers on beefing up security in the strategic Central Asian state, said Kimmo Kiljunen, special envoy for the OSCE Parliamentary Assembly.
"What I think would be really useful would be to have a certain international police operation to offer technical advice, and maybe the presence of international police here. That would create an atmosphere of trust," he told reporters.
He said EU foreign ministers were already discussing the option of using police to provide crisis management support. However, the European Union said that while it was reinforcing its delegation in Kyrgyzstan, it had no immediate plans to contribute police.
"At this stage we are just reinforcing our delegation to make sure there is enough expertise on the ground," said a spokeswoman for EU foreign policy chief Catherine Ashton.
Violence in Kyrgyzstan has raised concerns in Russia and the United States, which both operate military bases in the country, that the turmoil could spread to other parts of Central Asia.
The Collective Security Treaty Organization (CSTO), a Russia-led grouping of former Soviet republics, will send its secretary general, Nikolai Bordyuzha, to Kyrgyzstan on Friday.
The CSTO said in a statement a working group would evaluate the situation in south Kyrgyzstan and assist in law enforcement.
"Further proposals will be developed for the CSTO member states to help the Kyrgyz security forces in localizing and suppressing unrest and preventing extremist violence," it said.
Ben Slay, a senior economist at the U.N. Development Programme, told Reuters that by sowing distrust between ethnic Uzbeks and Kyrgyz, the violence would end up hitting the already fragile economy of the impoverished country.
Kyrgyz security forces on Wednesday raided Uzbek neighborhoods in the strife-torn city of Osh for a third day as thousands more refugees streamed back to the scene of carnage.
Human rights workers in Osh, the epicenter of three days of killing this month that sparked an exodus of ethnic Uzbeks, said the raids had been accompanied by looting and more violence in the run-up to a crucial vote on how Kyrgyzstan will be governed.
REFERENDUM
Interim government leader Roza Otunbayeva has rejected calls by some officials to postpone Sunday's referendum on changing the constitution, which would be a key step to devolving power to parliament and establishing the legitimacy of her leadership.
Lydia Imanaliyeva, Kyrgyzstan's envoy to the Vienna-based OSCE, said that the cancellation of the vote "would lead to political chaos, because the referendum is the only way which we can stabilize the situation."
Underscoring the problems involved in organizing the vote in the south, six ethnic Uzbek officials working for the election commission were detained briefly by unidentified captors on Wednesday evening, officials said.
Akylbek Sariyev, chairman of the central election commission, warned there could be more attacks: "The situation is such that the sense of hopelessness is making people upset and they do not know how to attract attention to themselves."
Three days of killing began on June 10, when coordinated attacks by unidentified individuals in balaclavas sparked fierce fighting between ethnic Uzbek and Kyrgyz, who comprise a roughly equal share of the population in southern Kyrgyzstan.
Mainly Uzbek households were attacked and many locals have said state troops, comprising mainly ethnic Kyrgyz soldiers, did little to protect them and in some cases took part in assaults.
Kursan Asanov, commandant in Osh, said the police, defense ministry and financial police were conducting joint raids of Uzbek neighborhoods in an attempt to restore order in the city.
Local Uzbeks have complained that the sweeps have been brutal. A prominent human rights defender said security forces were entering private houses in Uzbek neighborhoods.
"People are panicking, crying ... Everyone is afraid of the military," the human rights official, Tolekan Ismailova, said.
About 400,000 mainly ethnic Uzbeks fled the killing in Osh and other parts of southern Kyrgyzstan. About a quarter of them crossed into Uzbekistan, where they have lived for nearly two weeks in tents, reliant on humanitarian aid for food and water.
For a second straight day, several thousand ethnic Uzbeks who had fled the violence crossed back into Kyrgyzstan.
Askar Akayev, Kyrgyzstan's first post-Soviet leader, said he disagreed with plans to reform the constitution and that Kyrgyzstan, like all ex-Soviet states, needed a strong leader.
"Today is the most inappropriate moment to experiment with the constitution," Akayev, who was ousted in 2005 and lives in exile in Russia, said at a conference in Moscow.
"Let's face it: parliamentary rule will not work. It will only slow us down."
(Editing by Noah Barkin and Paul Taylor)
(Additional reporting by Olga Dzyubenko in Bishkek, Conor Humphries and Alexei Anishchuk in Moscow, Sylvia Westall in Vienna, Luke Baker in Brussels and Shamil Zhumatov in Yorkishlok, Uzbekistan; writing by Robin Paxton)
Source: Reuters US Online Report World News