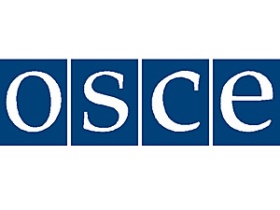 Kazakhstan must loosen its grip on the media further, an OSCE official has said, even though the former Soviet state has relaxed some controls since taking over as Europe's main rights and security watchdog chief.
Rights groups criticize Kazakhstan's assumption in January of the Organization for Security and Cooperation in Europe's (OSCE) rotating chairmanship since it has never held a vote judged free and fair and quashes criticism of its president.
Kazakhstan, which has made tackling terrorism and development issues the focus of its OSCE leadership, must still scrap laws that restrict media freedom and unfairly punish journalists, OSCE media freedom head Miklos Haraszti said.
"Nevertheless I believe the Kazakh chairmanship all-in-all is not a bad thing...it's good for the [Kazakh] establishment to see in a global light what is expected from them."
He gave the example of a Kazakh district court overturning last month a ban on media outlets carrying reports critical of businessman Timur Kulibayev, the president's son-in-law.
The court also barred a move to seize the print runs of five newspapers after Haraszti complained to the OSCE's chairman-in-office, Kazakh Foreign Minister Kanat Saudabayev.
"My expectation is that [the chairmanship] may cause irreversible changes for the good," he told journalists in a final briefing before he leaves his post on March 12.
"My perception is that even the civil society of Kazakhstan acknowledges that [the chairmanship] gives them additional handles, additional tools," Haraszti said.
His slated successor is Dunja Mijatovic, who has been Bosnia's communications regulator.
Haraszti's last report on the 56-nation OSCE region, released today, criticized Kazakhstan's recent passage of a broader law threatening a five-year prison term for publishing information about private lives which the state deems damaging.
The report also voiced concern about the punishment of a journalist who published leaked documents from Kazakhstan's security service and a Kyrgyz opposition reporter who fell to his death from an apartment block in Almaty.
Oil-producer Kazakhstan has said it will also concentrate OSCE resources on developing transcontinental transport corridors and promoting environmental and energy security.
It holds the OSCE leadership until the end of the year.