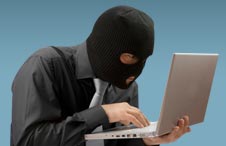 Bernie and Sir Allen may need elaborate schemes to swindle people out of billions, but in the emerging markets, fraud tends to be a bit more direct. Take for example Kazakhstan.
While some may look to bad loans as the primary culprit for the outbreak of restructurings, one bank was being victimized by the time honored tradition of theft.
Abylkasym Mamyrbekov, ex-deputy chief executive of Alliance Bank, is accused of using deceptive accounting practices to shift 1.1 billion dollars (744 million euros) into privately held offshore bank accounts.
How exactly could the #2 in charge of the fourth largest lender in Kazakhstan get away with a ten-figure heist? Surely the guy in charge must have been keeping a watchful eye over his empire to guide it through the crisis.
The company's former chief executive, Zhomart Ertayev, was also arrested over the scheme in August.
Then again, you never leave your wing man.
Dealbreaker.com