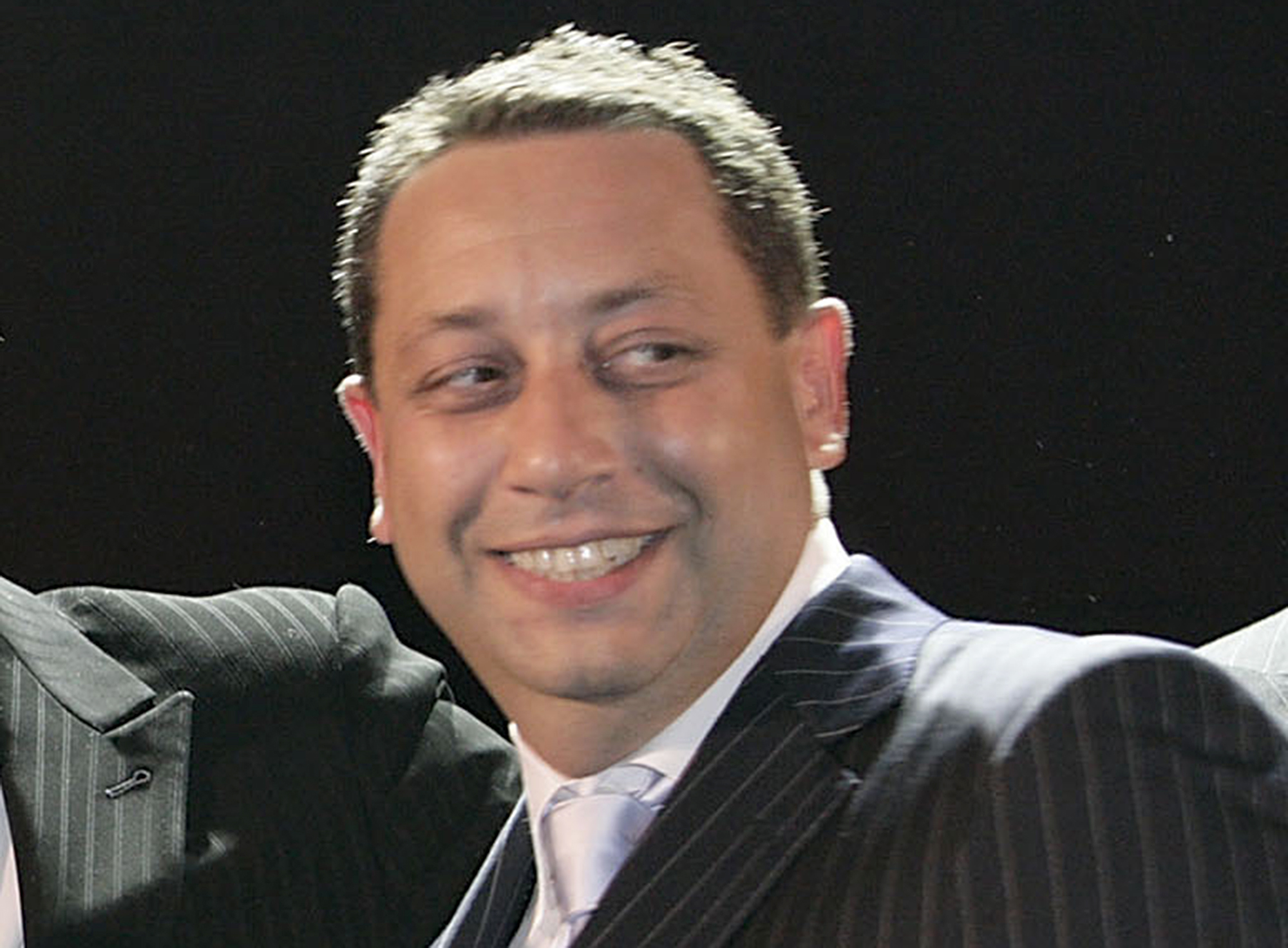 A Kazakh bank entrenched in a global effort to track down $4 billion it claims was embezzled hit a bump in the U.S. after being accused of paying a key witness $100,000 a month to wrangle favorable evidence.
The New York case dates to 2015, when BTA Bank JSC -- once Kazakhstan's biggest bank -- sued its former chairman, Mukhtar Ablyazov, and the wealthy Khrapunov family, alleging they laundered hundreds of millions of dollars of stolen funds through real-estate deals in Europe and the U.S.
To help build its case, BTA hired an investigator, which in turn retained a litigation adviser to provide related information and witnesses. BTA says it didn't know who was behind that company. As it turns out, the owner was someone whose name has cropped up in various legal filings and investigations in recent years -- Felix Sater, a former business partner of Donald Trump.
The wrinkle is that Sater is a former associate of the Khrapunovs who worked on the disputed deals with the family before falling out with them, according to filings in the matter. In that capacity, Sater is a key witness for BTA. The judge in the case is now questioning whether payments Sater's company received from the bank, via a third party, will impact his objectivity. Sater's firm, Litco LLC, got $2.5 million over several years, court records show.
The previously secret arrangement was accidentally exposed by a third party last year and confirmed by Sater himself in a September deposition, triggering claims by the Khrapunovs' lawyer that BTA broke the law by paying a fact witness.
U.S. Magistrate Judge Katherine Parker in Manhattan last week ordered Sater, who isn't a defendant, to testify further about his relationship with BTA in a deposition by Feb. 5. Parker in December called the deal "tremendously concerning" because it may prompt a witness "to testify in such a way as to maximize plaintiff's recovery."
She said BTA must surrender evidence related to the so-called "confidential assistance agreement."
"The additional discovery ordered by this court and obtained from the deposition of Sater may shed more light on this situation and provide a firmer basis" for determining whether to refer it to prosecutors, as one defense lawyer requested, Parker said in December, disclosing their deal.
Sater, a Russian-born U.S. citizen who twice pleaded guilty to felonies in the 1990s, isn't a party to the agreement, which was between Litco and BTA's corporate intelligence firm, Arcanum. In addition to the monthly payments, Litco was guaranteed 16 percent of recovered assets.
Sprawling Fight
Disclosure of the deal is the latest twist in a sprawling legal war waged on three continents between BTA and Ablyazov, his family and associates. Since its $12 billion bankruptcy in 2009, the Almaty-based bank has employed an army of investigators to hunt for missing assets, with Ablyazov and his allies countering each move with their own legal action.
BTA and another plaintiff in the case, the city of Almaty, say they didn't know Sater was behind Litco, though Sater said in September that he met repeatedly with the bank's lawyers "to discuss facts relevant to this case as a representative of Litco." The agreement says that no witnesses provided under the deal "shall have an ownership interest in Litco."
BTA has since terminated the deal and is demanding the money be returned.
"Neither BTA Bank nor the city of Almaty did anything remotely wrong, and neither of them had any idea about Litco's true owner," Matthew L. Schwartz, BTA's lawyer, said in a statement. "Mukhtar Ablyazov, Ilyas Khrapunov and the other defendants are trying to distract attention" from allegations in the case.
BTA claims Ablyazov used a secret stake in the bank and a web of shell companies to siphon money before fleeing. The city of Almaty claims $300 million was embezzled by its ex-mayor, Viktor Khrapunov, who is a close Ablyazov associate. Ablyazov and Khrapunov deny stealing money and say they're being targeted in retaliation for supporting opponents to Kazakhstan President Nursultan Nazarbayev.
Sater, who cooperated with U.S. investigations into the mob's role on Wall Street years ago and has provided intelligence in government terror probes, has known Khrapunov and his son, Ilyas, for about 15 years, court records show. Ilyas Khrapunov is accused of aiding his father and Ablyazov by arranging the real-estate deals at the center of the suit through a Swiss company he set up, Triadou SPV SA. Alex Hassid, Triadou's lawyer, declined to comment.
In the unfinished September deposition, Sater testified that he met Khrapunov dozens of times and worked on oil-drilling and coal-mining deals. Sater said Khrapunov asked him to start working with his son as Ilyas was getting started in real-estate investing. But he clashed with the family in 2013 over a U.S. deal that generated tens of millions of dollars, according to court papers.
Sater and Litco are represented by Robert Wolf, who declined to comment. The bank hasn't accused Sater of wrongdoing, and the defendants are seeking sanctions against only BTA.
Possible Bias?
Sater's acknowledgement that he owned Litco triggered questions about his credibility and claims of possible bias. That confirmed defense suspicions after an email referencing the deal was accidentally handed over by a non-party to the suit.
"It is illegal to shower a potential fact witness with financial payments," Andrew Solomon, the Khrapunovs' lawyer, said in a letter to the court, adding that such compensation "provides an incentive to commit perjury or, if not outright perjury, to tailor testimony in order to obtain compensation and foster the relationship created."
Solomon declined to comment for this story. Ablyazov is defending himself in the case; a lawyer for him in France didn't immediately respond to an email and phone call.
Sater once had an office in Trump Tower and helped develop the 46-story luxury Trump Soho in Manhattan, where Khrapunov family members purchased three units. Sater wasn't involved in arranging them. He was also central to a plan to build a Trump tower in Moscow.
The Litco agreement could spell trouble for BTA's case if it leads to court sanctions or is used to undermine the bank's witnesses. There also could be a criminal probe of the payments, though that remains a long shot.
The deal isn't the only one under scrutiny. Triadou is questioning BTA's cooperation agreements with other witnesses, including one who says he can link money allegedly stolen by Ablyazov to money used by Triadou to buy New York real estate -- an allegation that Triadou denies.
The case is City of Almaty v. Ablyazov, 15-cv-5345, U.S. District Court, Southern District of New York (Manhattan).
Bloomberg.Com, 24 January 2019