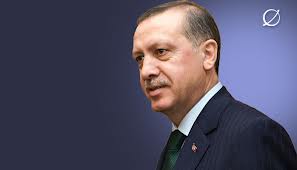 Prime Minister Recep Tayyip Erdoğan will pay an official visit to St. Petersburg on Nov. 21-22. Among the delegates to accompany Erdoğan will be Energy and Natural Resources Minister Taner Yıldız and Economy Minister Zafer Çağlayan. Prime Minister Erdoğan and Foreign Minister Ahmet Davutoğlu attended the G-20 summit held in St. Petersburg on Sept. 5 and 6.
While in St. Petersburg, the Turkish delegation will participate in the 4th High Level Cooperation Council (ÜDİK), which functions like a joint Cabinet, with the Russian Federation delegation. Turkish-Russian relations were consolidated with the establishment of ÜDİK in 2010. The third meeting of ÜDİK was held during the visit of Russian leader Vladimir Putin to Turkey in December 2012. The Social Forum, which is part of ÜDİK, will be held in Kazan, the capital of Tatarstan, on Nov. 19-21. The sub-committees of ÜDİK -- the Joint Strategic Planning Group co-chaired by Turkish Foreign Minister Ahmet Davutoğlu and Russian Foreign Minister Sergey Lavrov and the Russian-Turkish Intergovernmental Joint Economic Commission (KEK) co-chaired by Yıldız and Russian Energy Minister Alexander Novak -- held meetings to prepare for the summit.
During Erdoğan's visit, bilateral economic ties and work being undertaken in the tourism and energy sectors will be discussed. Agreements on health and technical matters will be inked. Erdoğan will attend the opening ceremony of an extension project for St. Petersburg's largest airport, Pulkovo, that is being undertaken by Turkish construction company IC İçtaş, jointly with its Italian partner. Glitches in the delivery of fresh Turkish fruits and vegetables to Russia, the expansion of the Simplified Customs Line and the operations of Turkish constructors in Russia will also be discussed.
The two countries continue to build political confidence. The regular exchange of opinions on about 20 topics has started between the two foreign ministries. The Kremlin lent support to Turkey being granted dialogue partner status at the Shanghai Cooperation Organization (SCO). Turkey was invited to join the Customs Union by Kazakh President Nursultan Nazarbayev. Russia is now Turkey's second-biggest trade partner. The trade volume between Turkey and Russia was $34.2 billion in 2012. (Turkey's export figure to Russia was $7 billion.)
In 2013, the trade volume is expected to reach $35 billion. The target, jointly set by Erdoğan and Putin, is to boost the bilateral foreign trade volume to $100 billion. Mutual direct capital investments amount to $11 billion, excluding the $20 billion Mersin Akkuyu nuclear power plant project and the $3.6 billion acquisition of Denizbank by Sberbank.
There are about 1,000 Turkish university students in Russia. About 120 Turkish students have been provided scholarships by the Turkish Ministry of Energy and Natural Resources to be educated in Russia before starting employment at the Akkuyu nuclear power plant, the construction of which is expected to commence in 2017. Russia provides state scholarships to 20 Turkish students every year. An agreement for the establishment of cultural centers was signed between Turkey and Russia in December 2012. The Yunus Emre Turkish Cultural Center is expected to open in Moscow and a Russian Cultural Center in Ankara in December of this year.
The second international Geneva conference, the long expected but postponed meeting for the settlement of the Syrian crisis; the Syrian crisis; the developments in Egypt; and other regional and international problems will be on the table.
Direct flights between Ankara and Moscow take only two hours. After the lifting of visa requirements in April 2011, passport checks take only one minute.
HASAN KANBOLAT (Cihan/Today's Zaman)