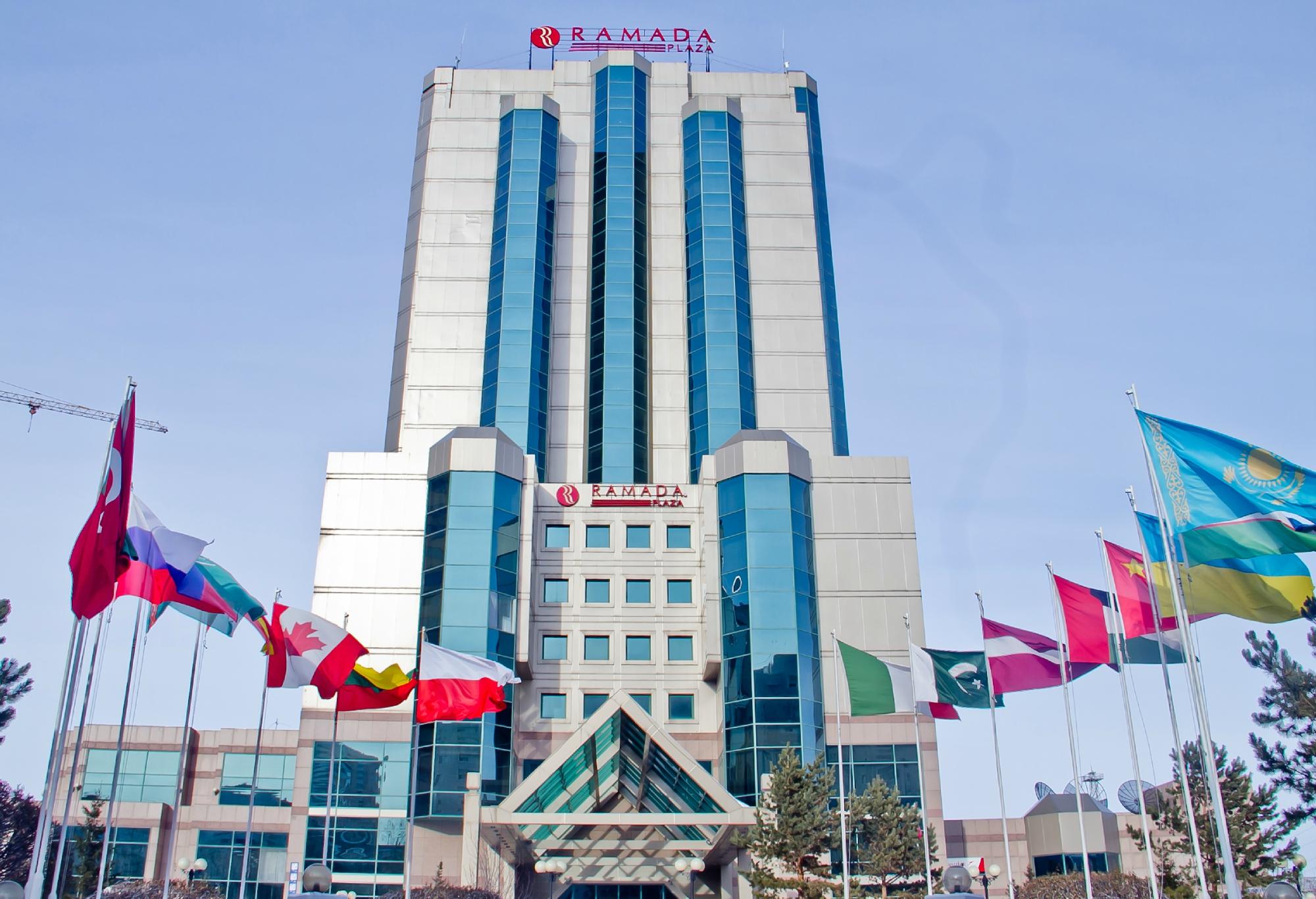 Police in the capital of Kazakhstan have decided to give themselves a serious upgrade by moving from their dingy old offices into a five-star hotel.
Interior Minister Kalmukhanbet Kasymov told reporters on September 25 that police will now be operating out of the former Ramada Plaza Astana, which was recently acquired by the mayor's office.
According to its listing on booking websites, the hotel includes a spa, two swimming pools, a conference hall, a lounge bar and is conveniently located for visiting Astana's main tourist attractions. Previous guests have included visiting heads of state.
Strictly speaking, the building no longer houses the Ramada Plaza, which closed its doors on June 1.
"In line with a decision taken by the sole shareholder, the Ramada Plaza Astana building has been transferred into government ownership," according to a company statement.
Kasymov said police will move to their new home after the building has been remodeled.
The issue of where the capital city's police was to be housed has been a long-fraught one. In February, the leadership of Astana police gave a tour to journalists to convey the difficult conditions in which they were operating. As Informburo news website reported at the time, their main headquarters were in a 1976-vintage building that struggled to accommodate all 4,000 staff. Some departments are housed in the basements of apartment blocks, and other premises are situated in rented houses.
The deputy head of the investigative department, Nurjan Nurtazin, complained that basement-sited offices often suffered from leaks in the plumbing and that police often had to spend time effecting repairs instead of chasing criminals.
"When they bring in detainees, staff have to wait in line in the corridor to go in an interrogate them," Lt. Col. Marat Konakbayev told Informburo.
But this year has proved something of a turning point for Kazakhstan's police force, following the murder in Almaty of world-class figure skater Denis Ten in July. The random murder provoked a public demand for an overhaul of the nation's police force.
Since then, the Interior Ministry has been taking measures to upgrade the work of local police forces and to raise salaries.
A group of civic activists, including Human rights bureau director Yevgeniy Zhovtis, journalist Irina Mednikova and political analyst Dimash Alzhanov, has also been pleading with President Nursultan Nazarbayev to implement a series of even more radical reforms, such as ensuring independence for the police internal affairs department from the Interior Ministry. They are also urging a cutback in the number of police officers, a revision to the system of recruitment and the handover of oversight responsibilities to parliament.
Eurasianet, 26th September 2018