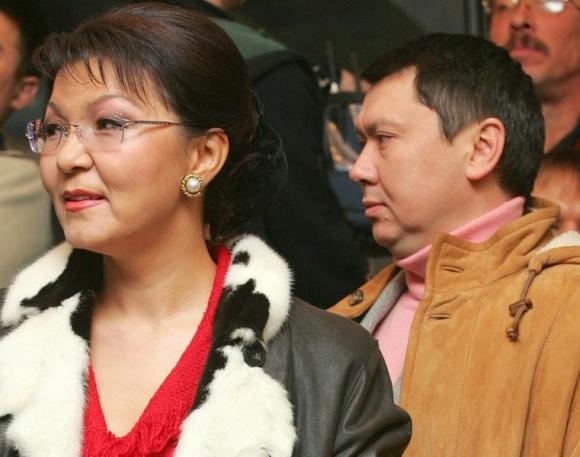 Rakhat Aliyev, the Kazakh president's former son-in-law turned political foe, was found hanging in an Austrian jail on Tuesday while awaiting trial for murder, but his lawyers doubted the official explanation that he had killed himself.
Aliyev was accused of murdering two bankers in Kazakhstan in 2007, allegations he said were trumped up by political rivals in his homeland after he fell out with former allies there.
Austrian prosecutors in December charged him with the murders after Vienna twice rejected Kazakhstan's requests for extradition because of the former Soviet republic's human rights record.
Aliyev, a former Kazakh ambassador to Austria who became a vocal critic of President Nursultan Nazarbayev, had been in custody after he turned himself in to Austrian authorities in June after a four-year investigation.
The Austria Press Agency (APA) quoted corrections department director Peter Prechtl as saying Aliyev's body was found at 7:20 a.m. (0620 GMT) in Vienna's Josefstadt prison where he had been in solitary confinement.
He had hanged himself in a bathroom with gauze bandages, Prechtl said.
Aliyev's lawyer expressed "massive doubts" that Aliyev would have ended his own life.
"We are more than surprised by the alleged suicide of our client," Mathias Preuschl said.
"Members of our team visited him only yesterday and he was full of energy and confident of unmasking the accusations constructed against him for what they are, namely a smear campaign directed by the Kazakh KNB intelligence service."
In Almaty, Kazakhstan's foreign ministry said only that it had confirmation that Aliyev had died and that it would stay in touch with Austrian authorities. The Kazakh president's office was not available, while the prosecutor general's office declined immediate comment.
Fellow defence attorney Stefan Pochaska said Aliyev had asked to be moved to another prison after getting threats from other inmates, but the authorities had rejected the request.
Prechtl told Reuters that Aliyev was supposed to testify about the threats on Tuesday.
He had requested a single cell in the prison's hospital unit, but was not considered at risk of suicide and was graded "green" in the corrections department system, which meant he could be left unattended, APA quoted Prechtl as saying.
(Additional reporting by Mariya Gordeyeva in Almaty; Editing by Robin Pomeroy)
Reuters, Feb 24, 2015